.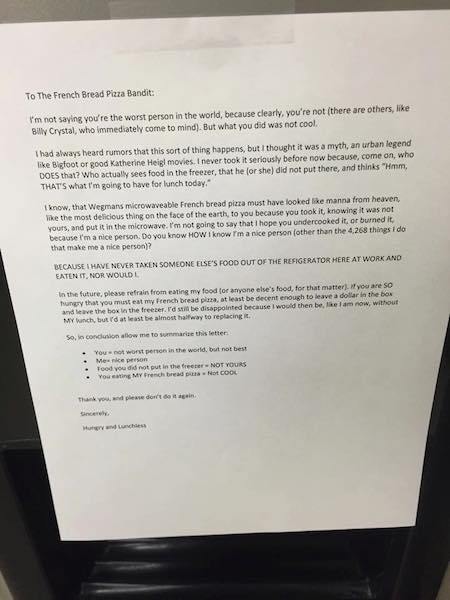 As if the French Bread Pizza Bandit would ever bother to read that. (via)
.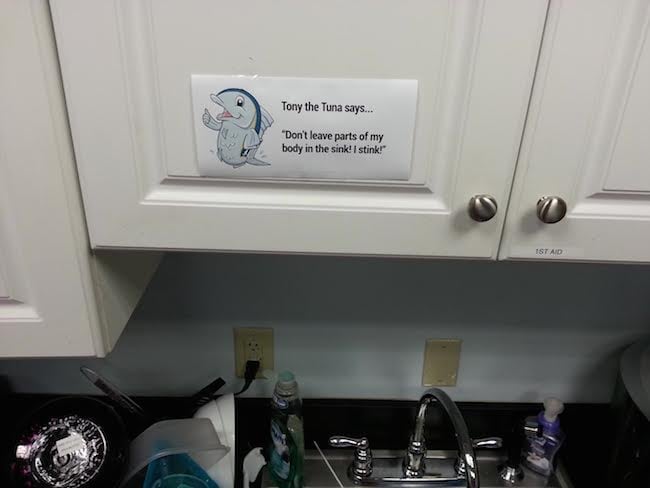 That kind of sounds like your problem, Tony. (via)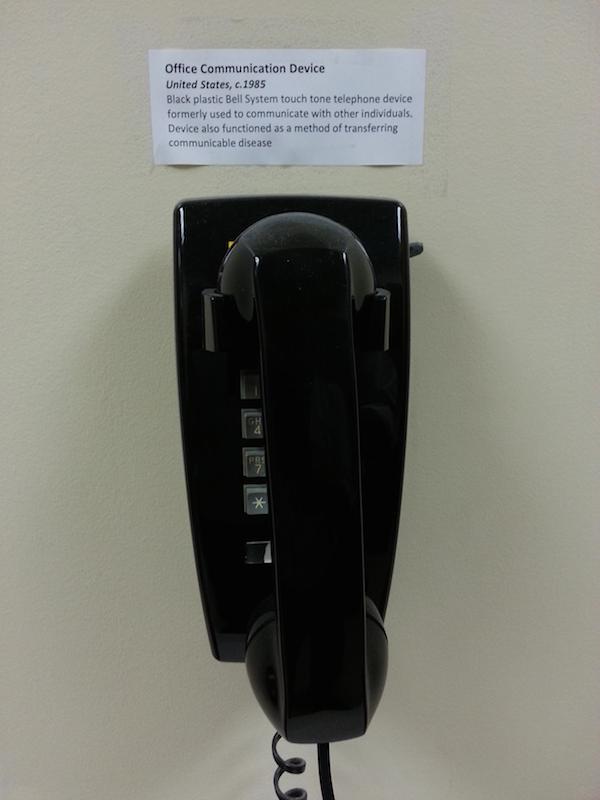 Funny one, 90s kid. (via)
.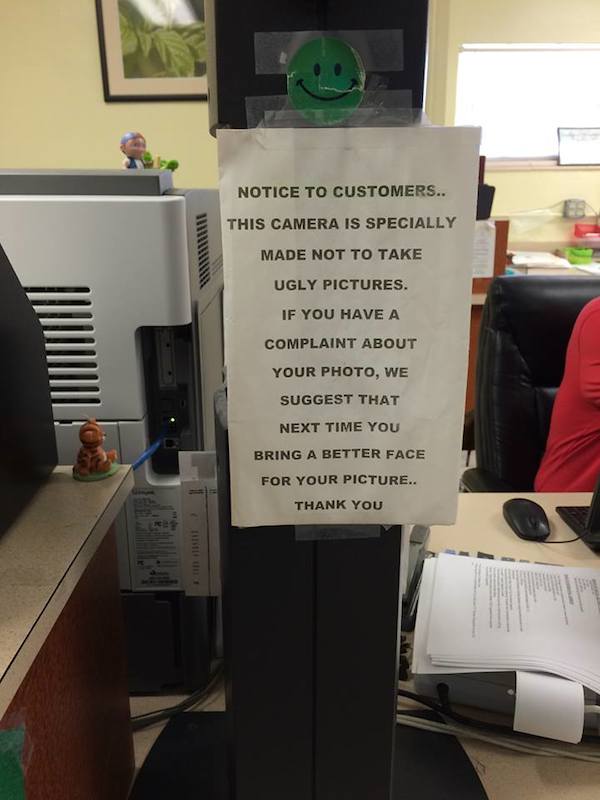 Notes are a great way to spot a place with great job security. (via)
.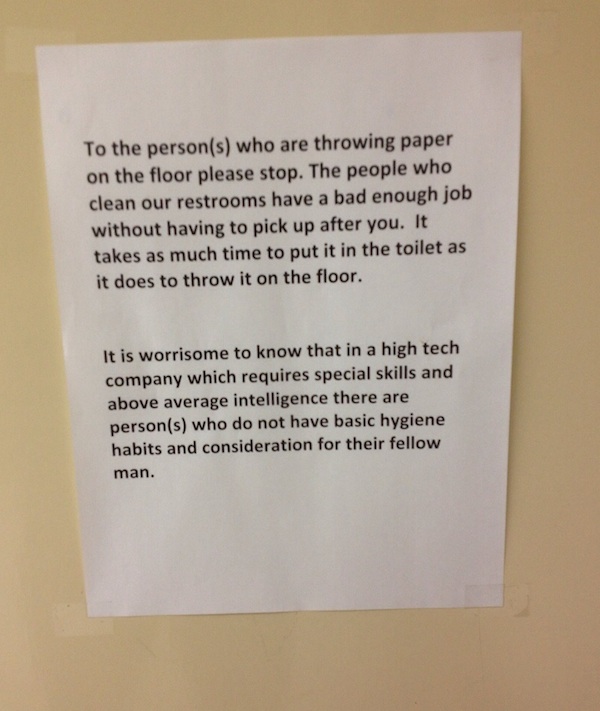 The part about it being a high tech company wasn't even necessary. (via)
.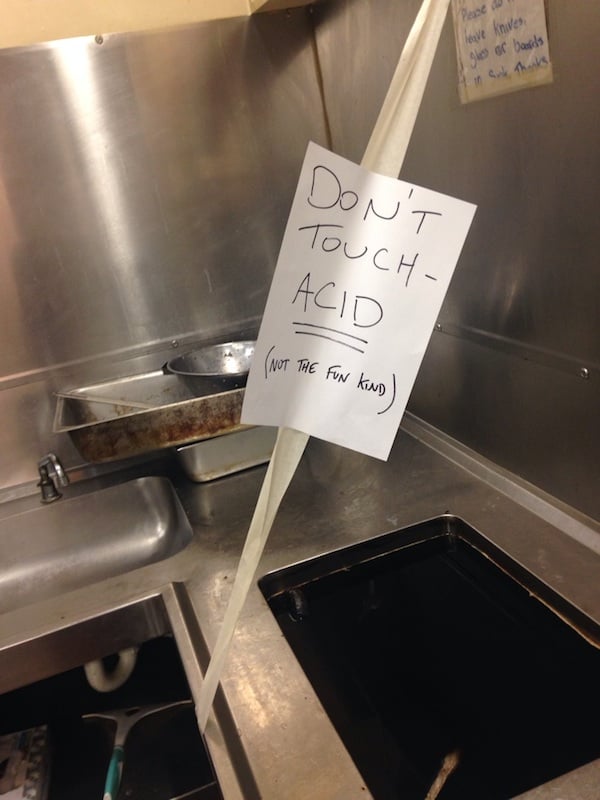 Even if it were, I wouldn't take it from that sink. (via)
.

A tribute to DeFrost Kelley. (via)
.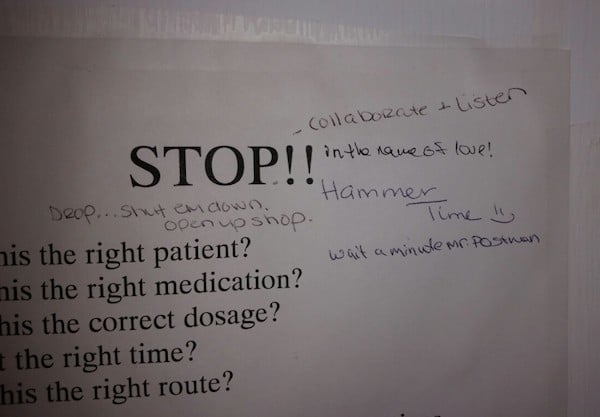 I bet some of that medication is missing. (via)
(updated 9.08.14)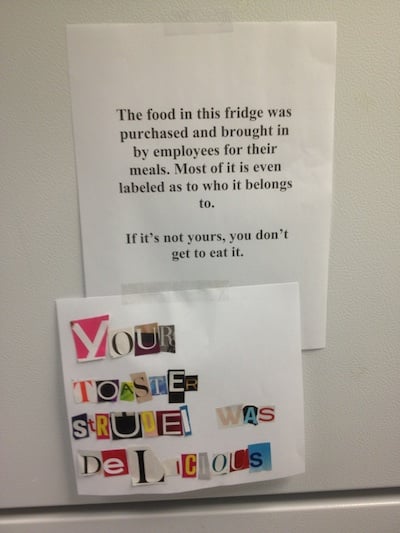 Clearly the work of a career food thief. (via)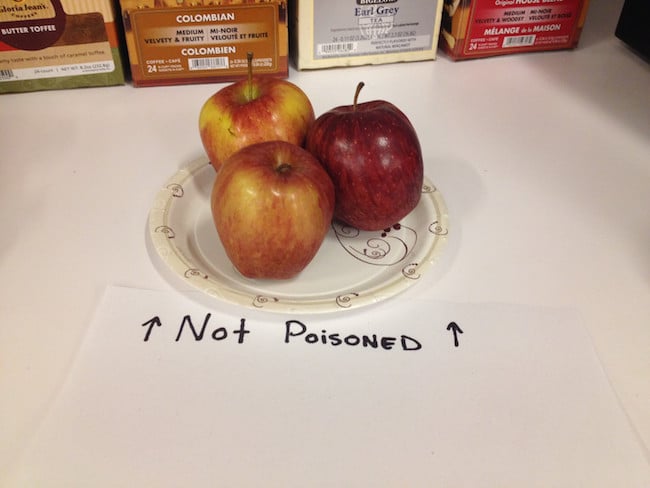 Can never be sure when you work at Disney. (via)
Sources: Redditor millenseed | Carrie McAteer | Fail Blog | Redditor mbtemplin | imgur | Passive-Aggressive Notes | Benjamin L on Flickr | Crazy Crackerz | The Daily What | Redditor Texasveteran | Jeremy Latta et cetera | Kyle K. | Redditor ben_smith_123 | CollegeHumor | Pleated Jeans | Redditor dubman42 | Redditor bazzaretta | Redditor jaybill | Redditor Bince82