POPULAR NOW
See More
There was an error loading Chartbeat data.
You can buy .gop domain names as of today. Do with this knowledge what you will.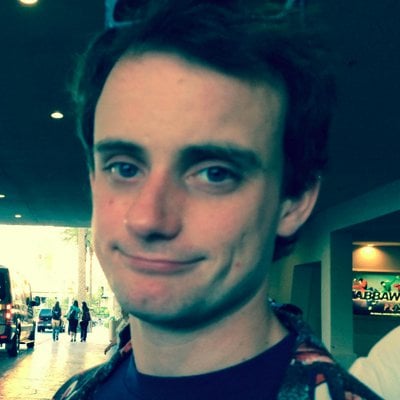 Filed by Johnny McNulty

|

Jul 08, 2014 @ 6:00pm
.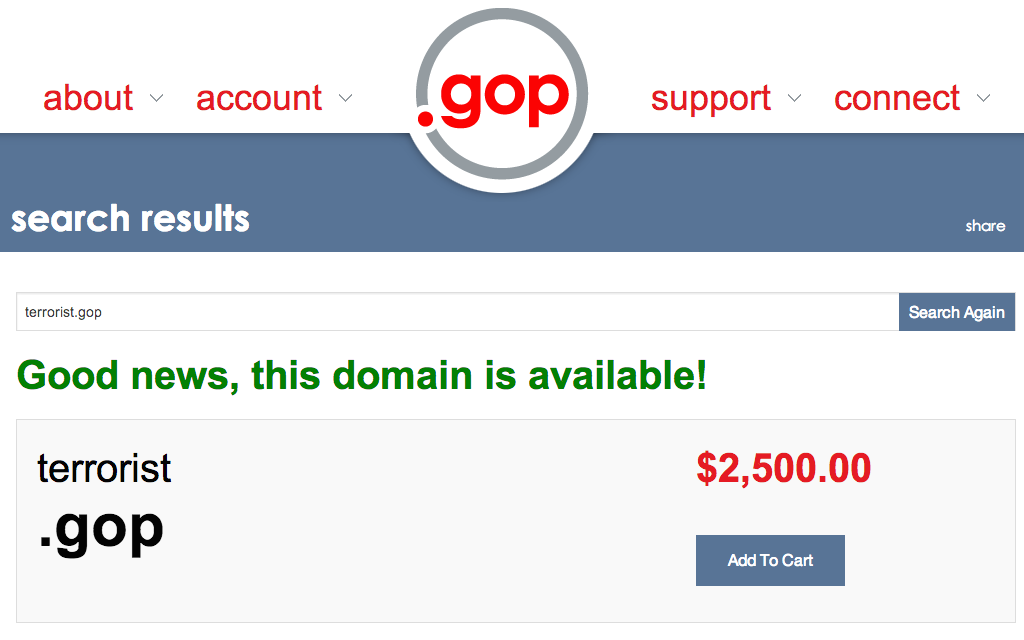 We need to take over this domain before the terrorists get the opportunity.
.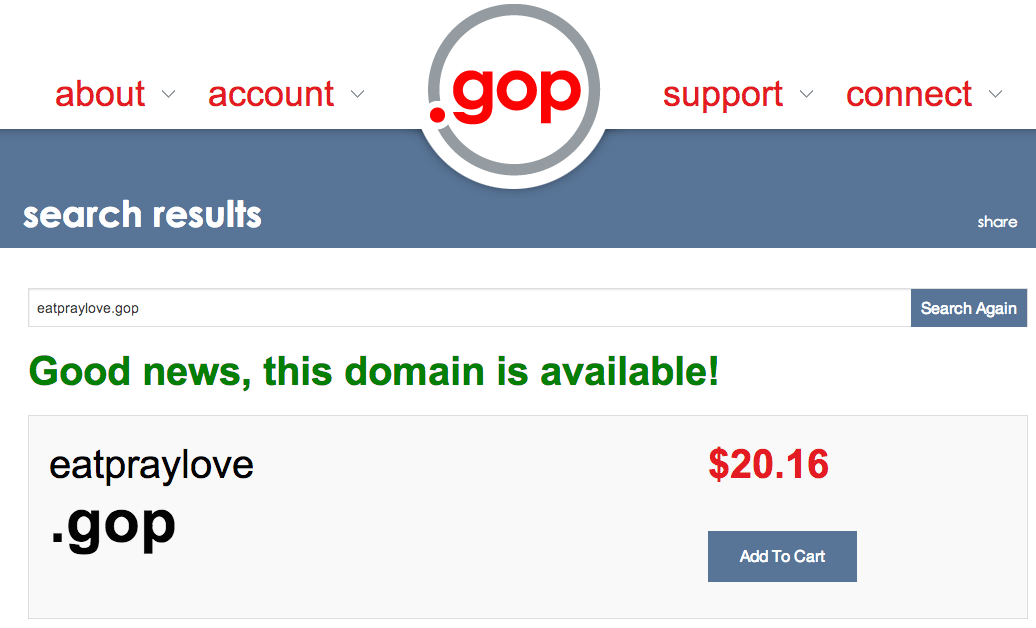 C'mon, everyone loves that, right? It's something everyone can get behind.
.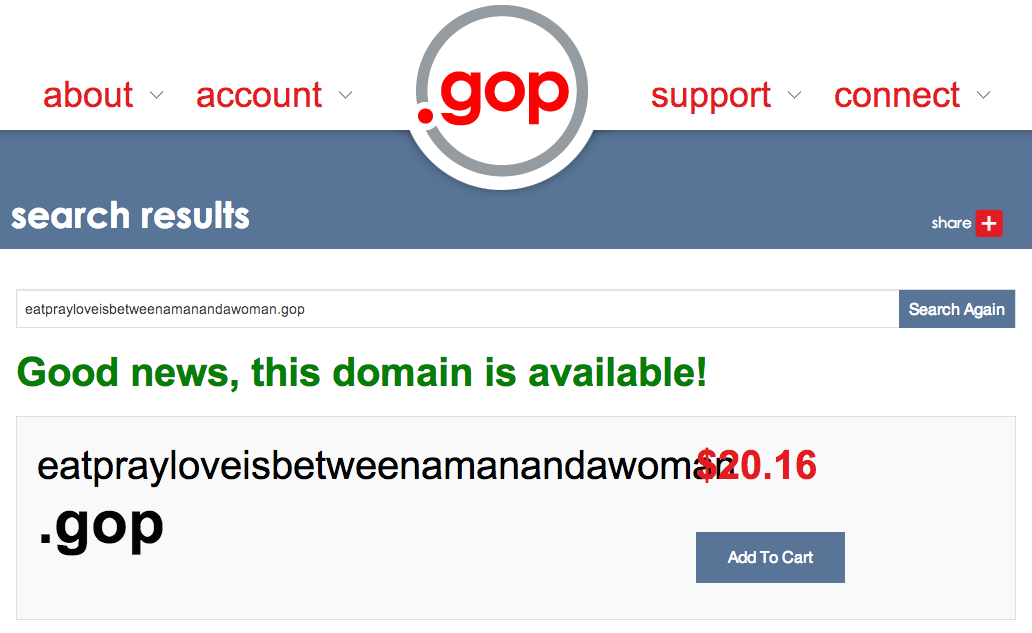 Sigh. It was inevitable.
So head over to join.gop and see what kind of hilarious sites you can imagine (or, if you've got the cash, buy). Or, you know. Join. You can also check out Good Ass .GOP Domains for more of the best examples found today.
(by Johnny McNulty)
Sources: Gawker | Matt Binder | Good Ass .GOP Domains | Join.gop