.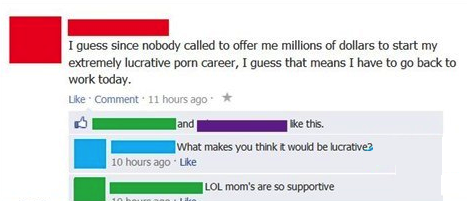 She just knows that the Internet has eaten into a lot of the profits. (Via)
.
Posted 8/5/14: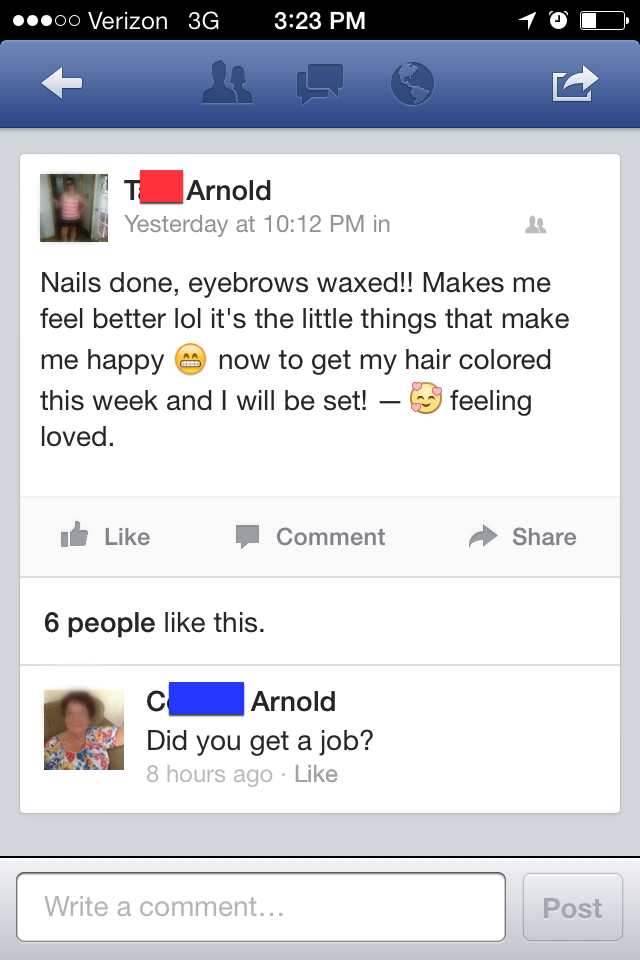 Change "feeling loved" to "feeling hassled."(User Submission)
.

This is one easily frightened thug. (via)
.

Nice bedtime story dad. (via)
.


Dad has regrets. Well, one regret. (Via)
.


The drugs impaired his ability to understand how social networking works. (Via)
.

There'd be fewer pimp daddies with more anti-pimp mommies like this one. (Via)
.

Mom's got that shit on lock-down. (Via)
.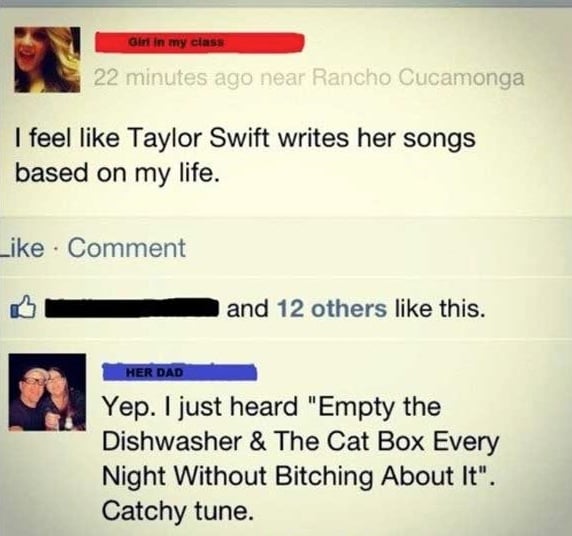 It's called "I Empty The Dishwasher And Cat Box Every Night
Since You Broke Up With Me." Get it right, Dad. (Via)
.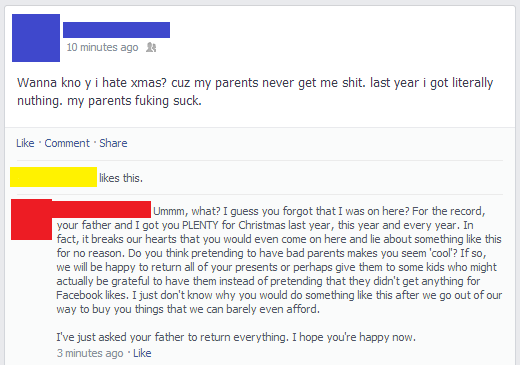 Kids today. Always trying to look like they lifted themselves up by their own bootstraps. (Via)