.
Updated 10/1/14: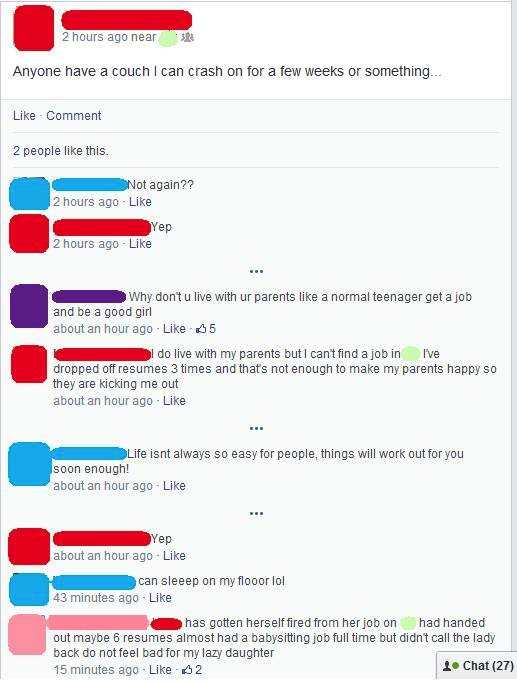 The best career motivator is to never get torn a new one by your mom again.(Via)
.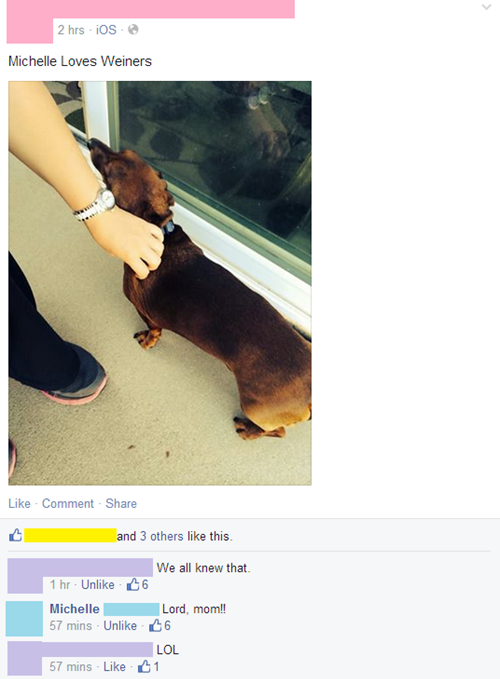 Being a mom doesn't make you blind to when someone throws you a softball. (Via)
.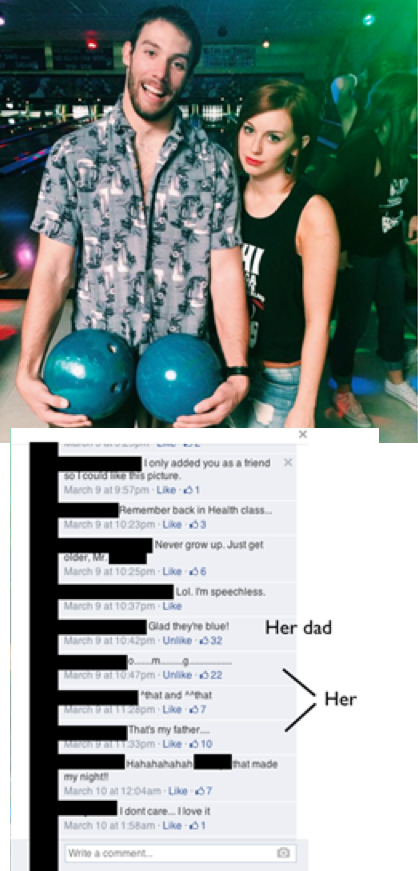 Dad just can't let the baby fly the nest. (Via)
.


She's been getting a vibe off you. She needed to draw the boundaries. (Via)
.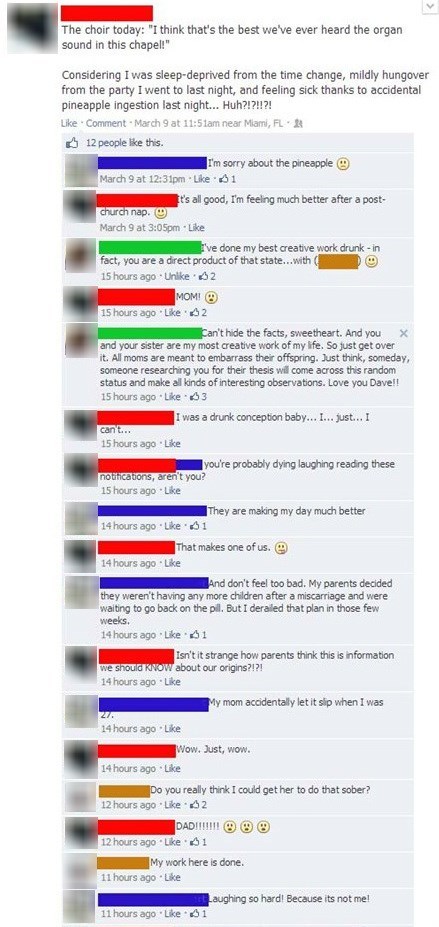 Stop acting shocked. Alcohol is responsible for nearly all human life on this planet. (Via)
.
Updated 9/4/14:


Don't interrupt your kid. He's clearly high as a kite. (Via)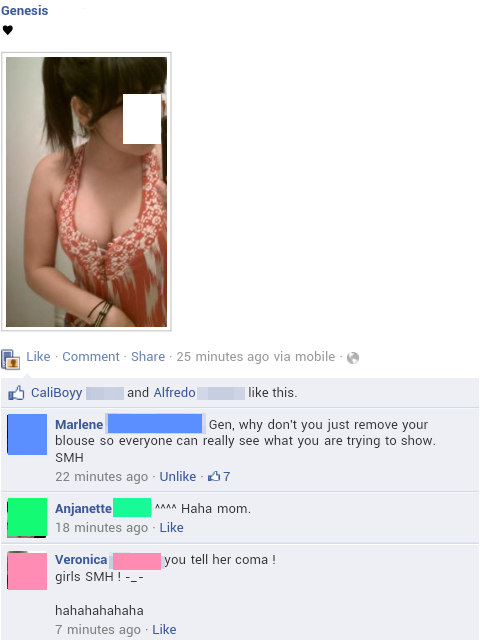 Don't dare her, Mom. And don't look at her Snapchats, either. (Via)
.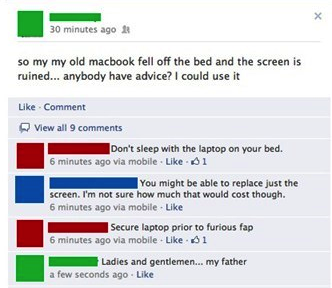 There should be a law against parents using words like "fap." (Via)
.


You really want him crying all over the power tools? They'll rust! (Via)
.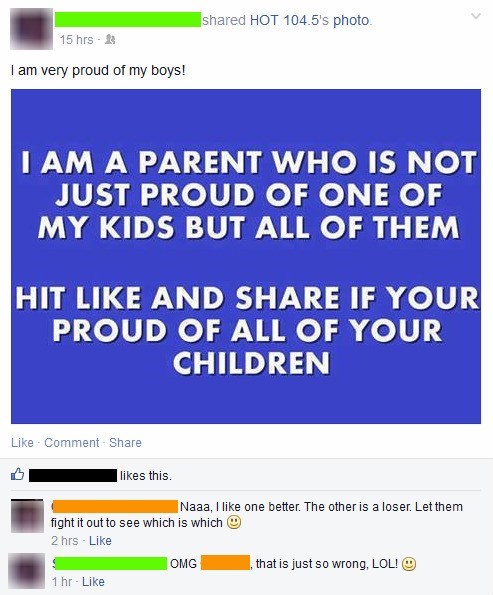 Honesty is a virtue in that household. (Via)