Don't interrupt your kid. He's clearly high as a kite. (Via)
We complain about the parents posting their pics of their kids all the time, but one day those same parents will serve an important role. When those kids grow up and stop being adorable, we need their parents to smack them down when they start smearing their bratty, self-obsessed crap all over our feeds. Here are some moms and dads who are making Facebook a better, and more entertaining place for the rest of us.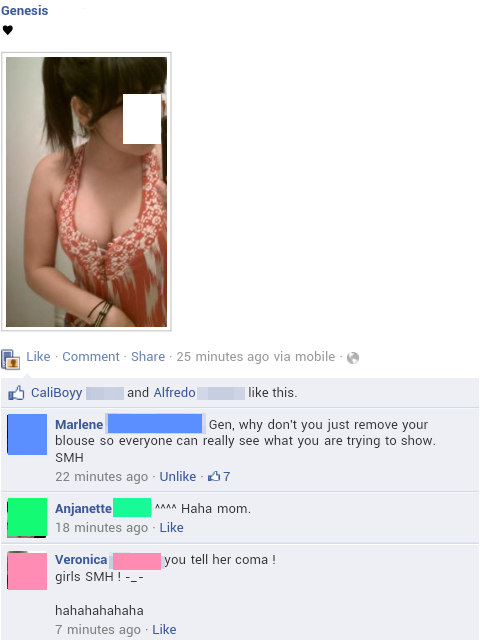 Don't dare her, Mom. And don't look at her Snapchats, either. (Via)
.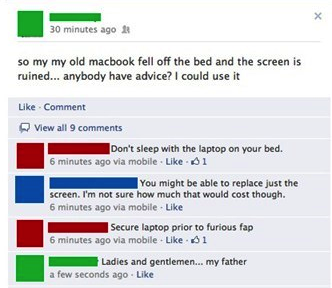 There should be a law against parents using words like "fap." (Via)
.


You really want him crying all over the power tools? They'll rust! (Via)
.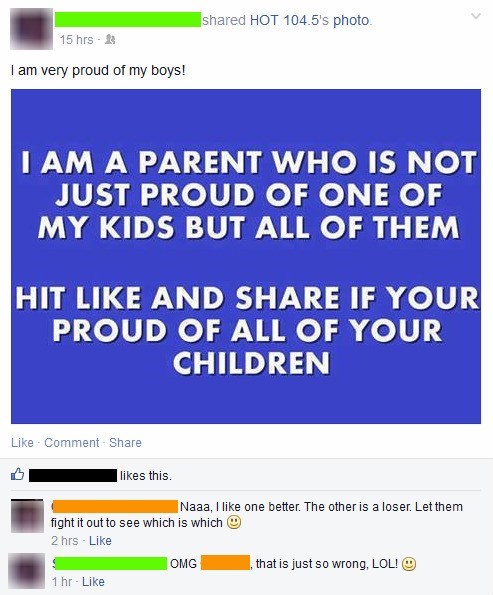 Honesty is a virtue in that household. (Via)
.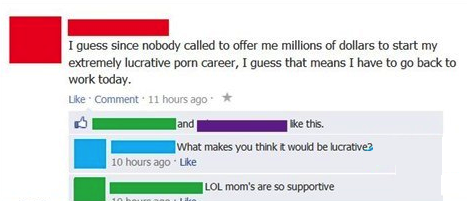 She just knows that the Internet has eaten into a lot of the profits. (Via)
.
Posted 8/5/14: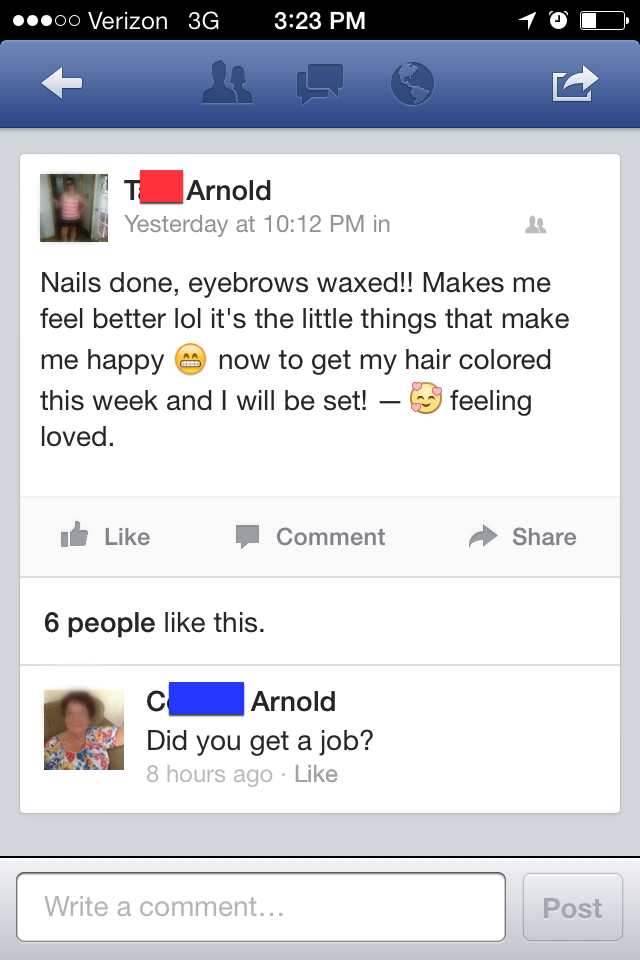 Change "feeling loved" to "feeling hassled."(User Submission)
.

This is one easily frightened thug. (via)
.

Nice bedtime story dad. (via)
.


Dad has regrets. Well, one regret. (Via)