.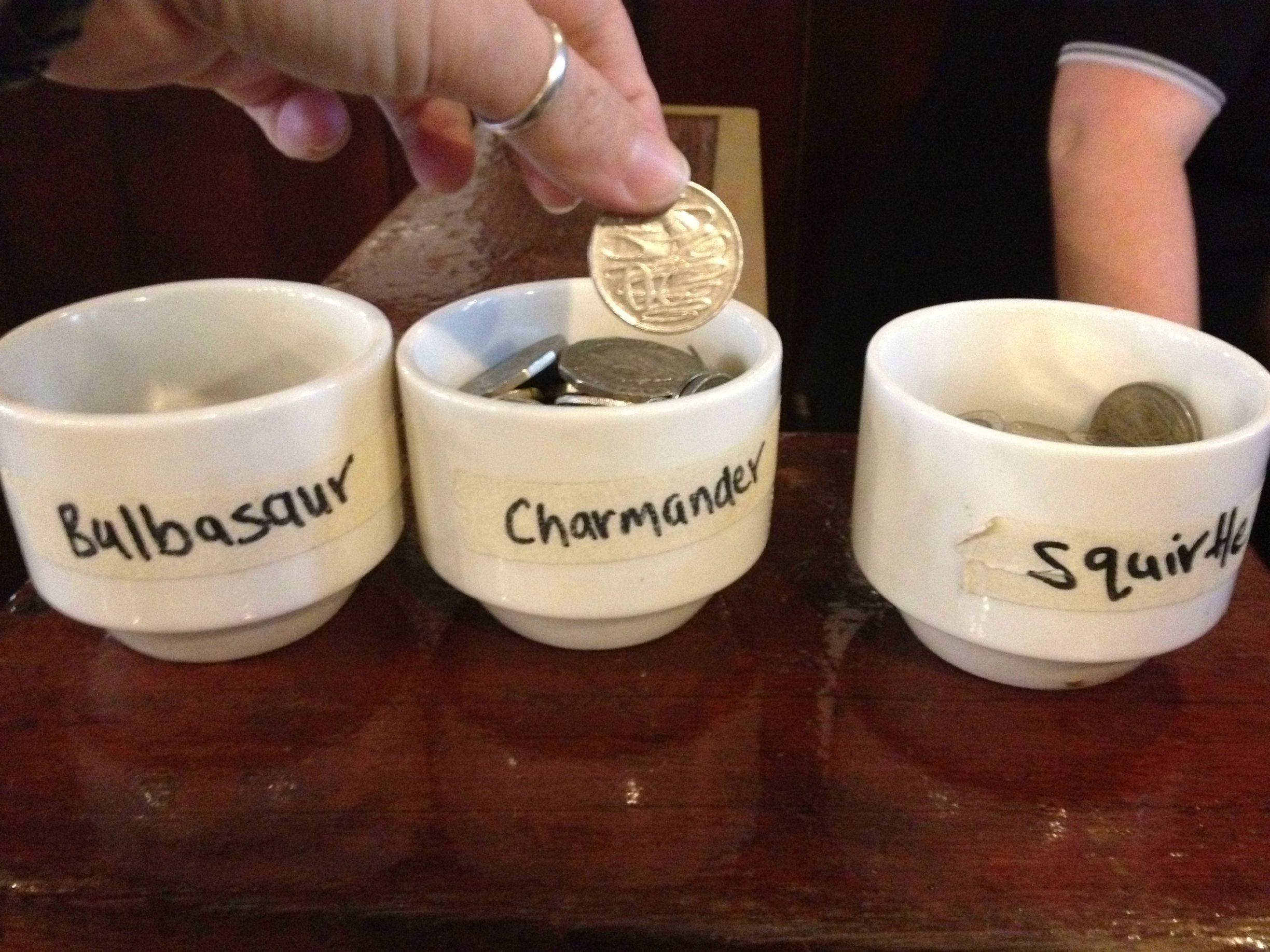 Science has shown that Squirtle is objectively the best, but hey, people like fire.
.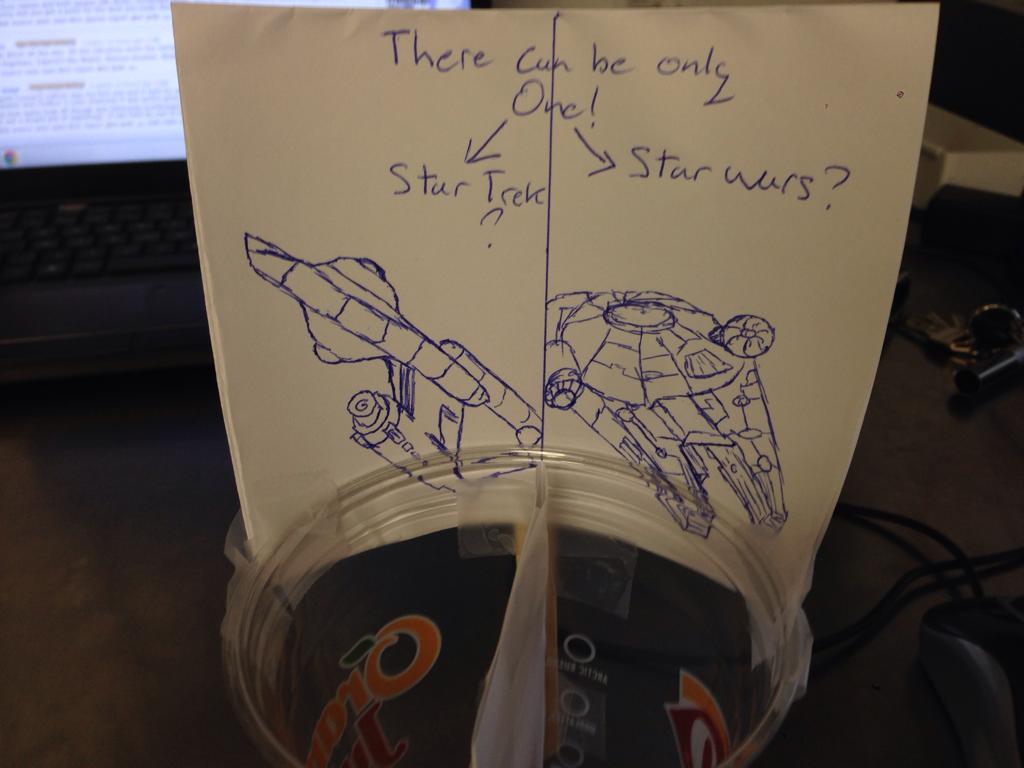 Depends on which model of the USS Enterprise you are attempting to depict.
.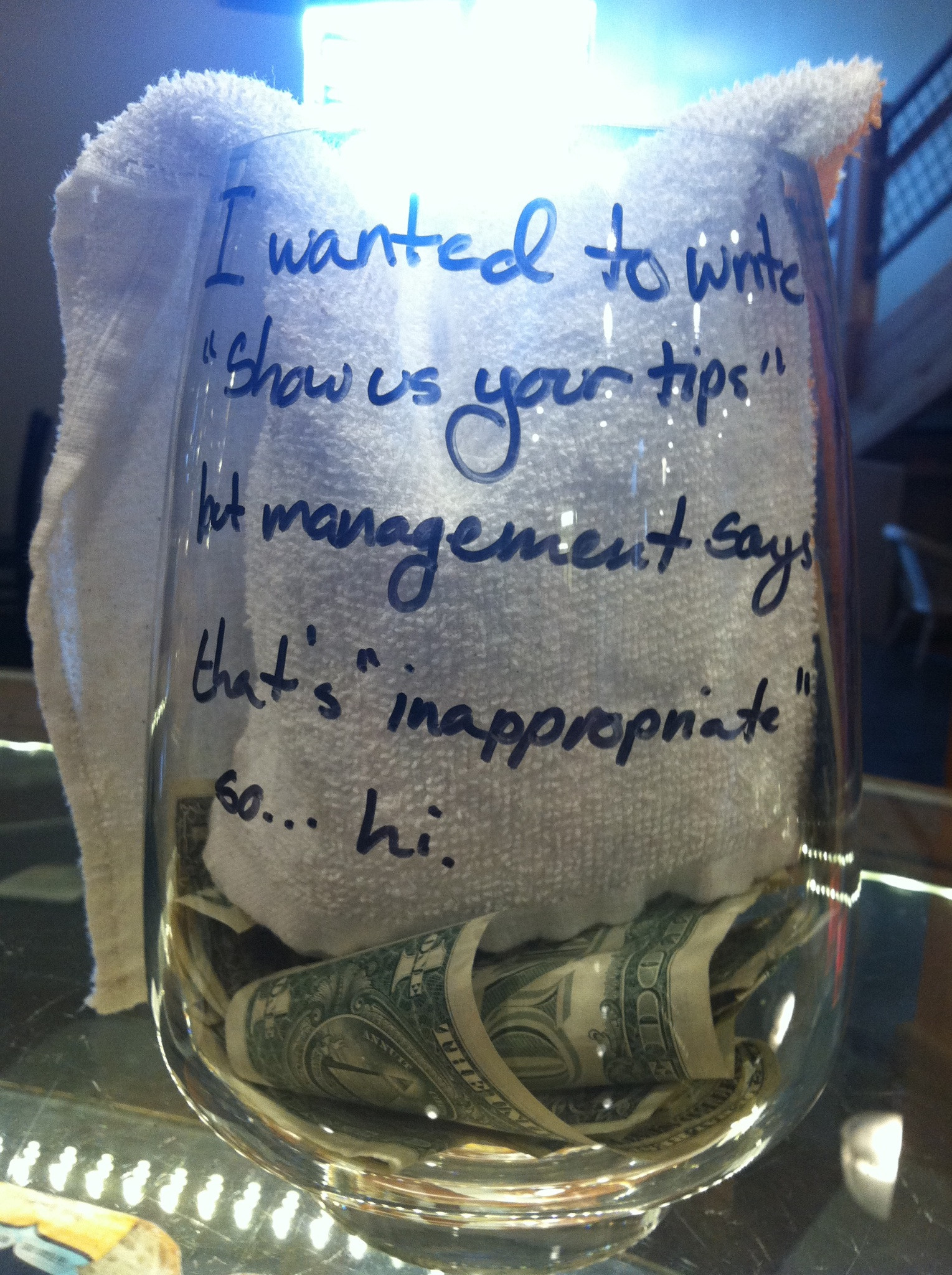 Apparently, someone read the Hitchhiker's Guide to the Galaxy and wisely gave a towel.
Updated 7/2/14:

This is the most perfect one-line summary of working in the service industry, ever.

He looks a lot like Sad Keanu. ...And Keanu plays Neo, aka The One... *mind explodes*


That's BULLCRAP, Vader! We know you're just saving up for Death Star Three.


Ah HA! I TOLD YOU! Caught red-handed, mister. Or, red-disfigured-robo-handed, anyway.


-10 points for grossness, but +5 for having customers willing to read all of that.


You know, sometimes a straight-up "fuck yeah, money!" tip jar is better than any pun.
Updated 11/08/13:

But, what if I were to offer you a major tip augmentation?

Sources: Redditor bierrr | BuzzFeed | Smosh | World Wide Interweb | List25 | Huffington Post | College Humor | Funny Tip Jars | The Chive | List25 | redditor ILickTailors | redditor the_suit_salute | redditor saidthestarling | redditor wildfourth | redditor AKCheesehead | redditor kylzajew | redditor blindhelix | redditor peamealsandwich | redditor devin1990 | redditor fatwhitebarber | redditor sushijo