.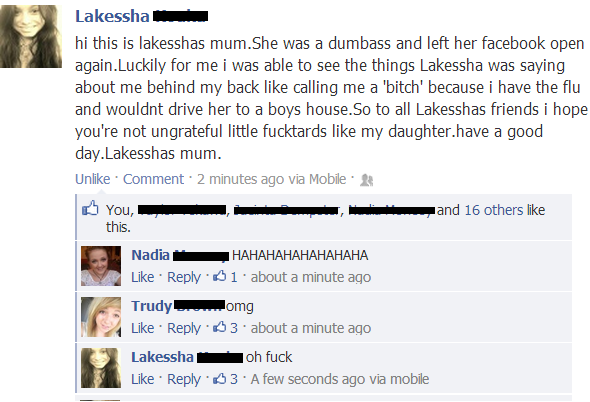 Nice to break things up with the occasional domestic drama. (Via)
.
Updated 6/18/14: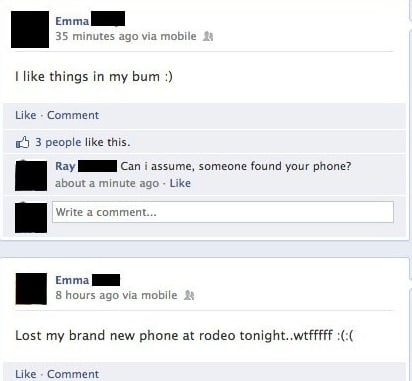 Safe and sound, unlike your password.(Via)
.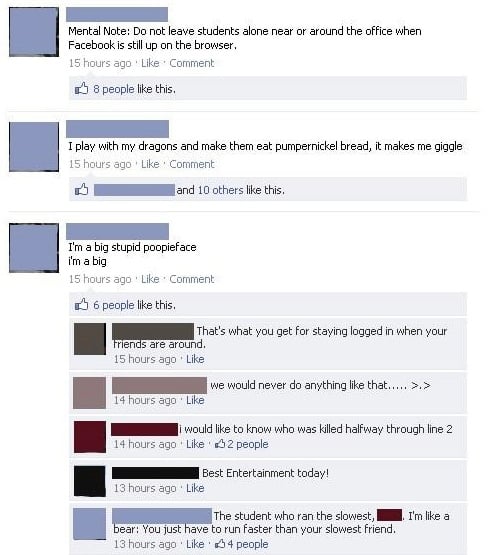 On the bright side, you've got some well-mannered students if "poopieface" is the worst they'll do. (Via)
.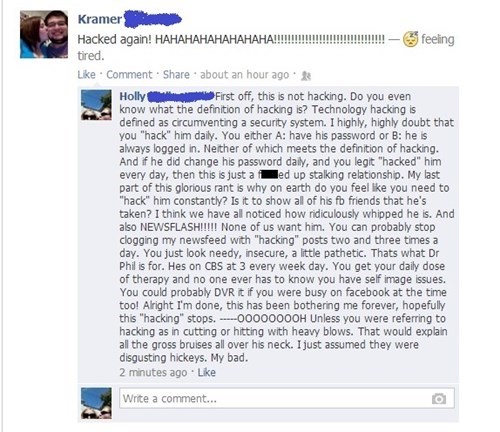 Holly really hates people who misuse words. Quick, someone hack her! (Via)
.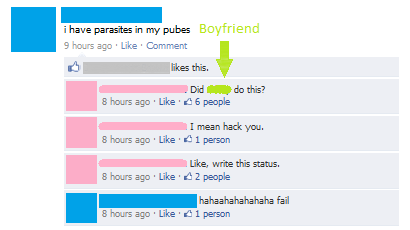 Well, no and yes. No he didn't hack me, but yes, he did this. (Via)
.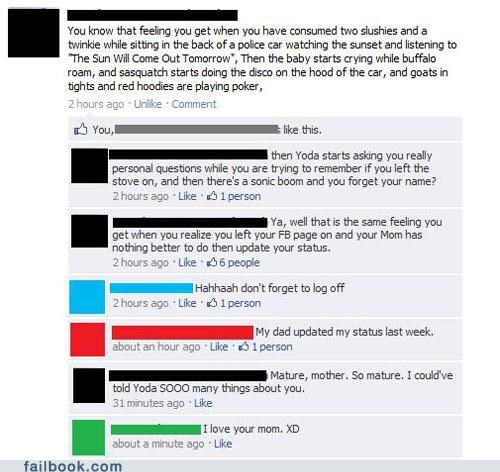 Not sure the analogy holds, but it's beautiful nonetheless, mom. (Via)
.
Updated 5/14/14: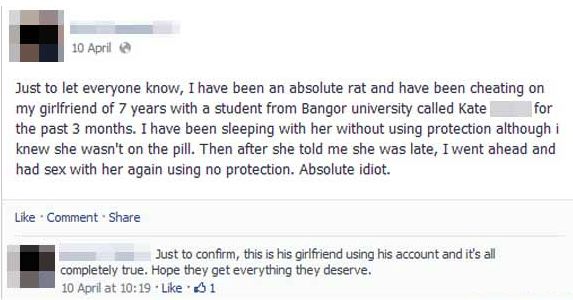 Weirdest baby shower invite ever. (Via)
.

Ashley probably knew that would happen. She knows the effect she's had on men. (Via)
.


Hey, she's forgetful and a thief, but there's no reason to call her mean! (Via)
.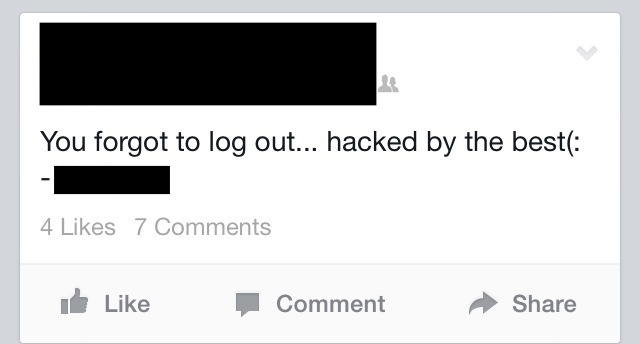 Sources: Lamebook | Failbook | Yasrsly | The Daily What | Unfriendable | Redditor McMaxwell | Oddee | redditor chlick