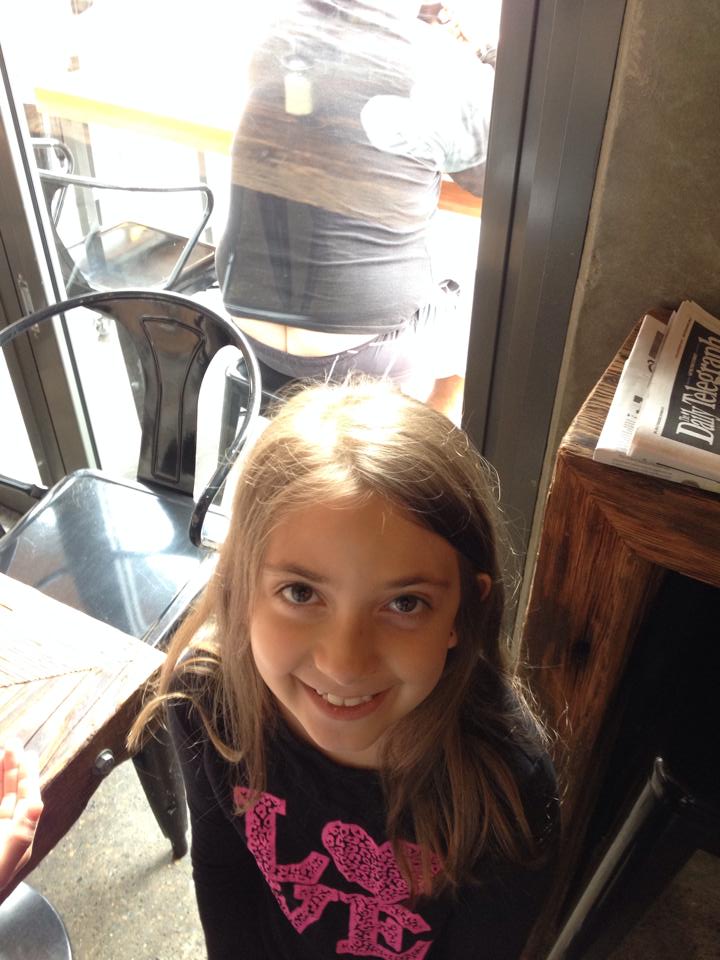 Awwww. Don't ever grow up, or turn around within the next few minutes. (via)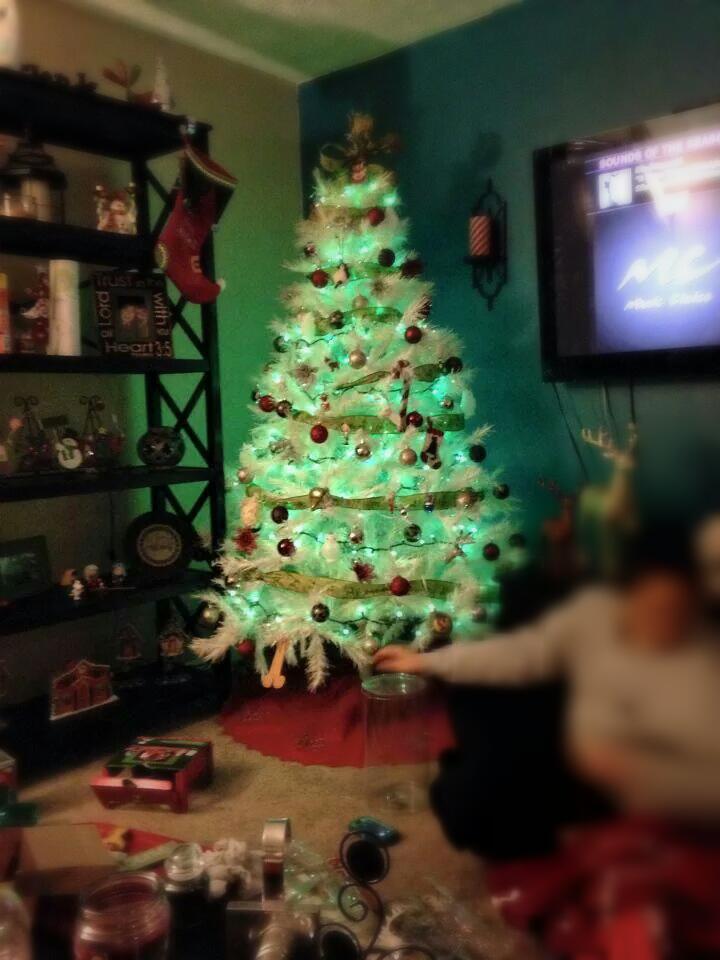 Seems like there's enough balls on the tree, but only one Yule log. (via)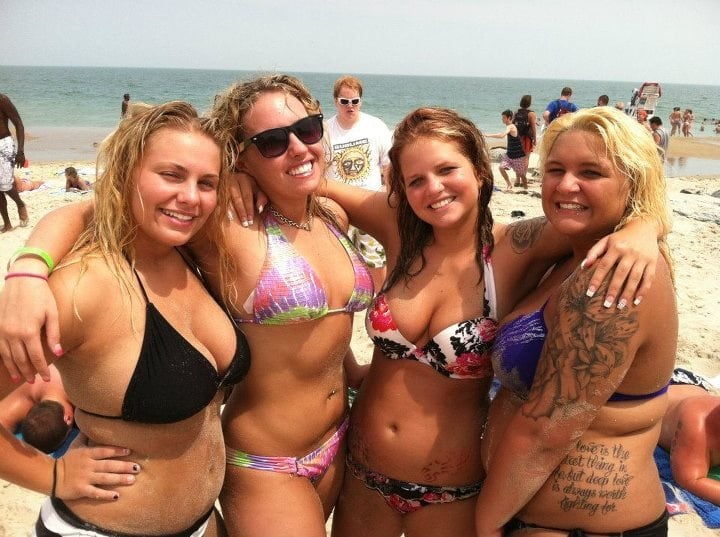 Summertime, and the living is...creepily in the background of girls' pictures. (via)

Updated 11/10/14: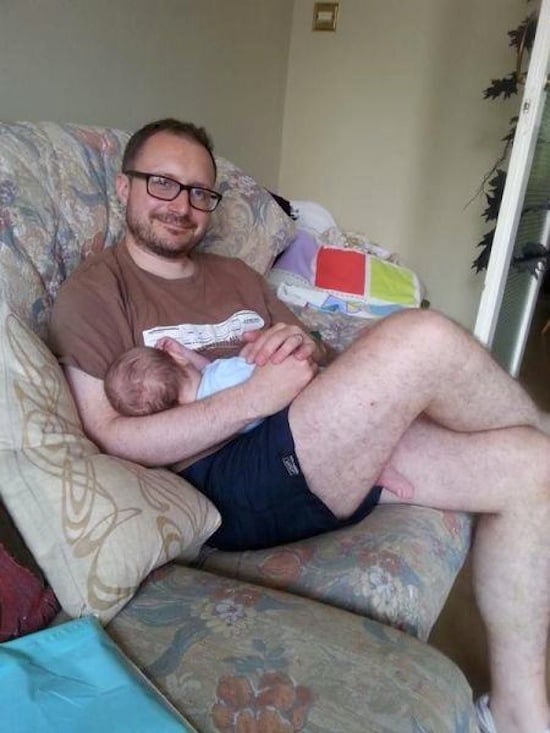 Most baby pictures are used to embarrass the kid later, but this little baby's foot photobomb will haunt its dad for life. (via)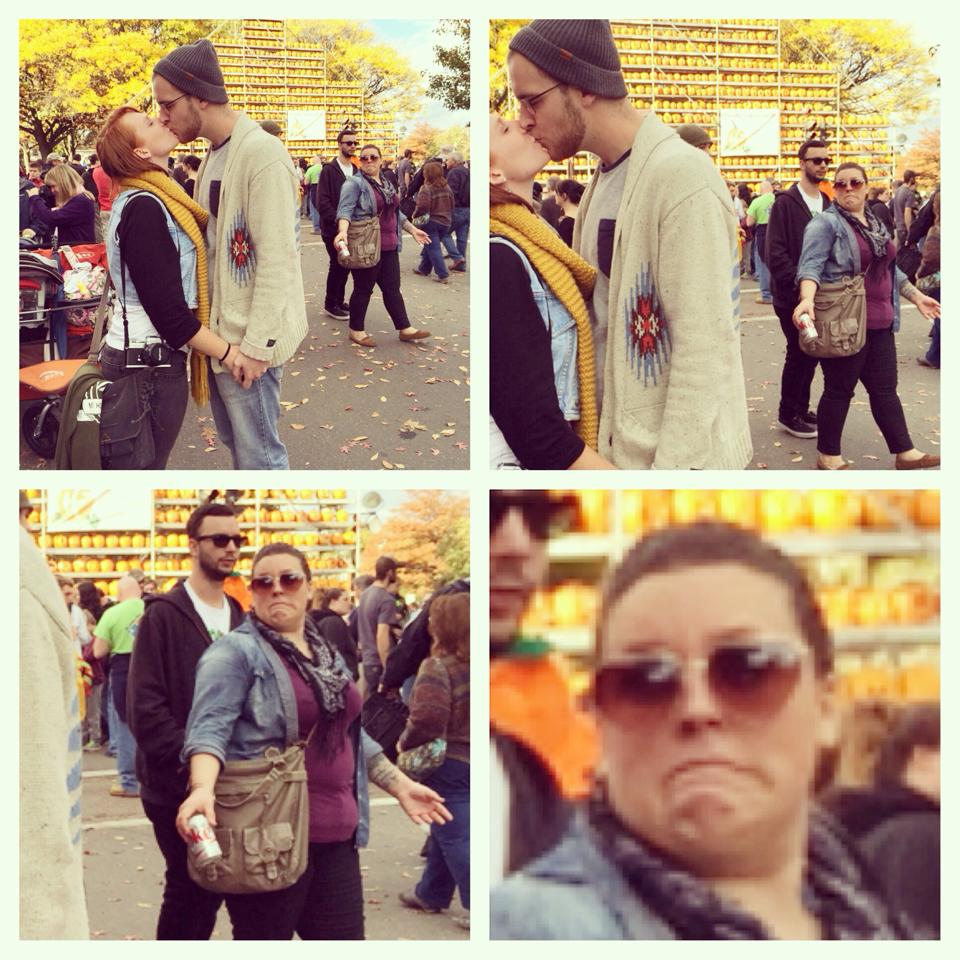 Taken moments before the Keene, NH Pumpkinfest riot, which presumably started because OF THAT SCANDALOUS KISS! (via)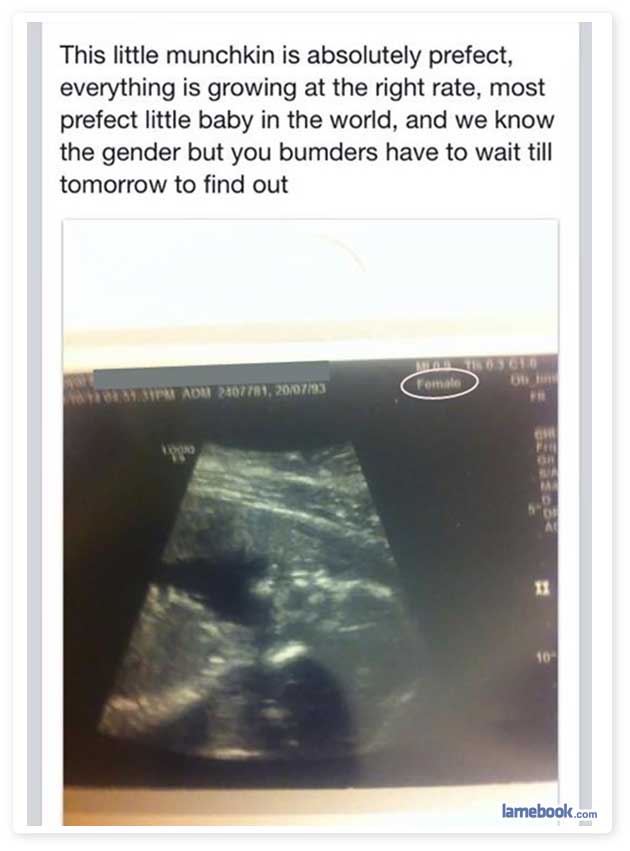 Fortunately, the genetics of intelligence are pretty complex, so don't give up on her yet. (via)
.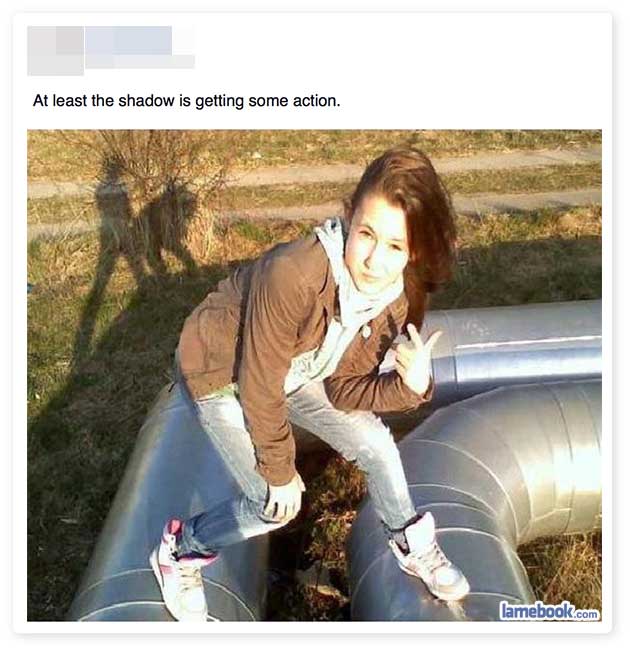 If the Internet has taught me anything, it's that our shadows are always bangin'. (via)
.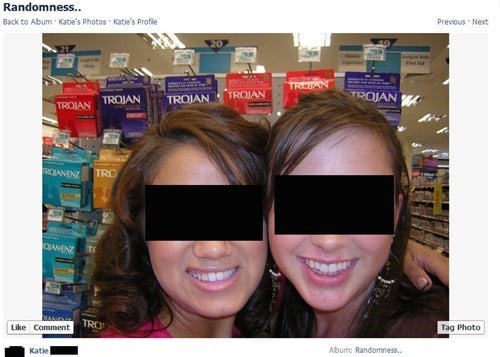 The album title of "Randomness" makes me wonder about what happens later. (via)
.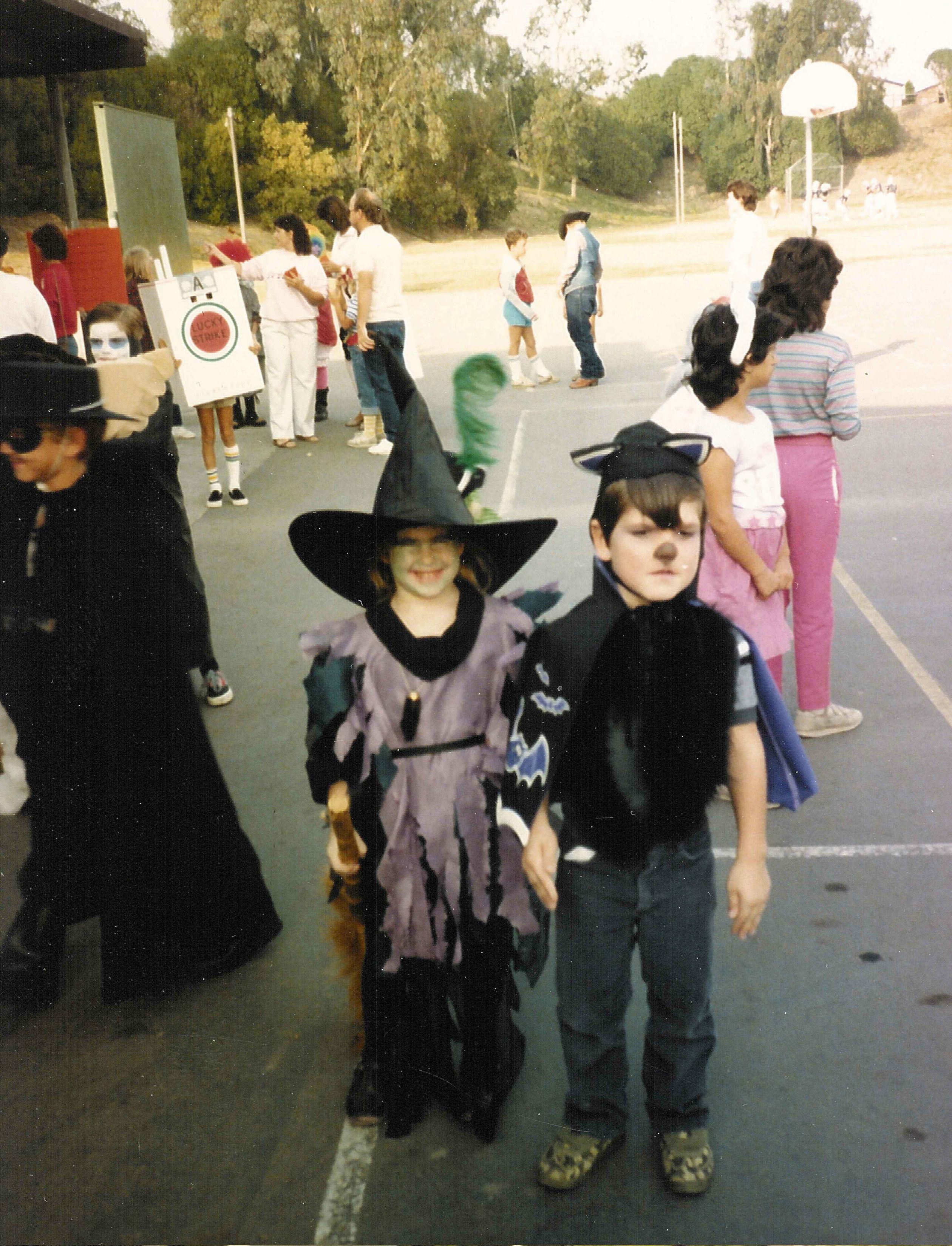 Well, to be fair, it's more like someone should have done a background check on that kid's parents. (via)
.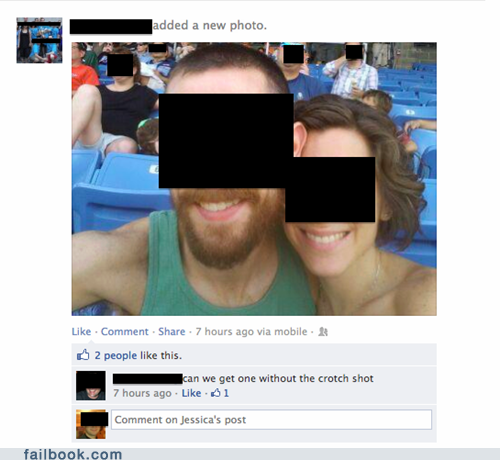 Uh, why would you want one? (via)
Sources: Redditor dhotsauce00 | Lamebook | Redditor supbruhbruhLOL | Redditor elmongoloz | Lolbook | Redditor 842size2 | Redditor waffler69 | Redditor fineprint1612 | redditor holycrapidonteven | redditor clevermcever | redditor archiethemutt | redditor floppytoez | redditor whetz | redditor aznb01p | redditor flower2241 | redditor ThinKappyThoughts | redditor fellows23 | Student Beans | TagLOL | redditor lenojames | trooper843 | redditor studlychris | redditor floogen | redditor trakis | redditor jaskmackey | redditor Futurebackwards_ZA