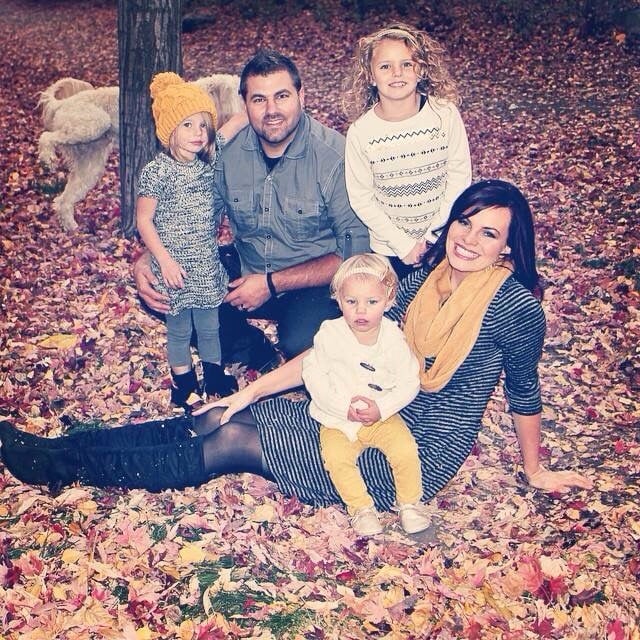 'Pis the season. (via)

Dildos. Tampons. Grandparents. Butts. What do these things have in common? They are often in the backgrounds of photos taken by people who leave their dildos, tampons, old people and naked butts out so often they didn't even notice that they were there. As more and more of our lives are captured in photos and videos, the risk of our embarrassing personal items/body parts continues to rise, until finally we'll be forced to hide all of our embarrassing things before we turn on our devices every morning because the world is one giant webcam. On the other hand, it won't be all bad because we'll get to look at everyone else's embarrasing stuff. Like these folks: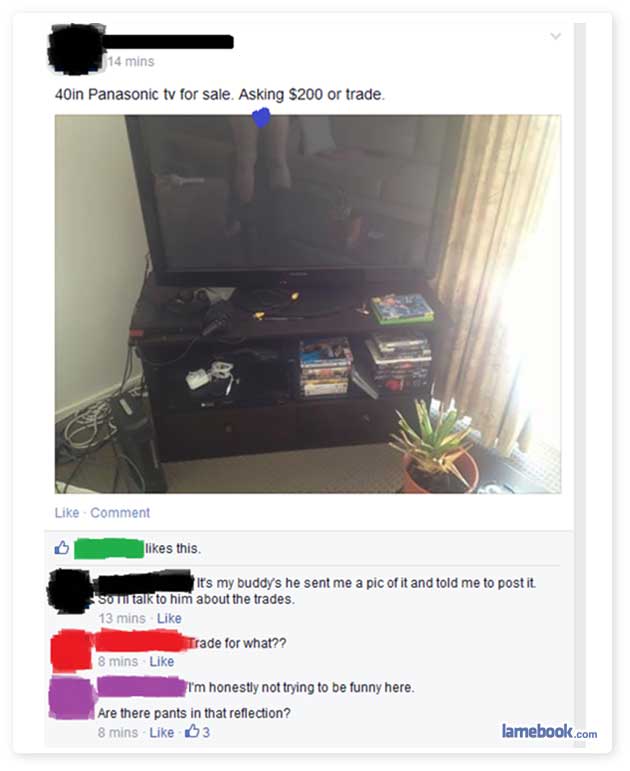 Looks light there might be some pants, bunched up around the ankle area. (via)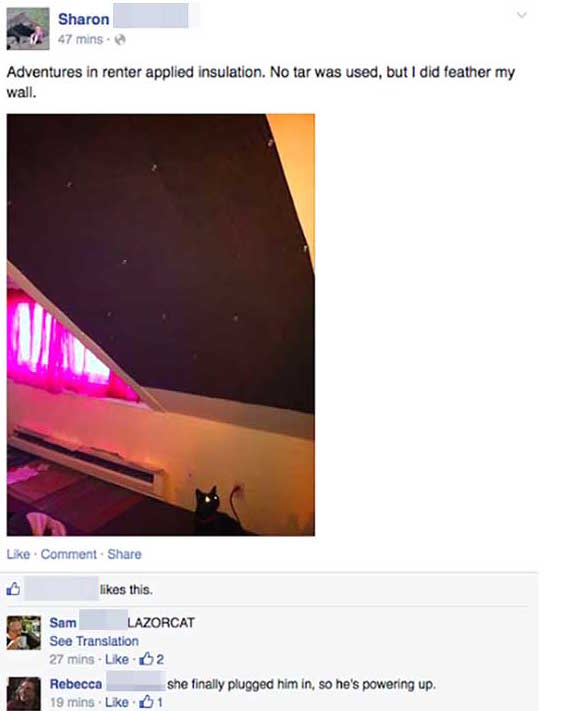 Does a lazorcat chase the dots it creates on the wall? (via)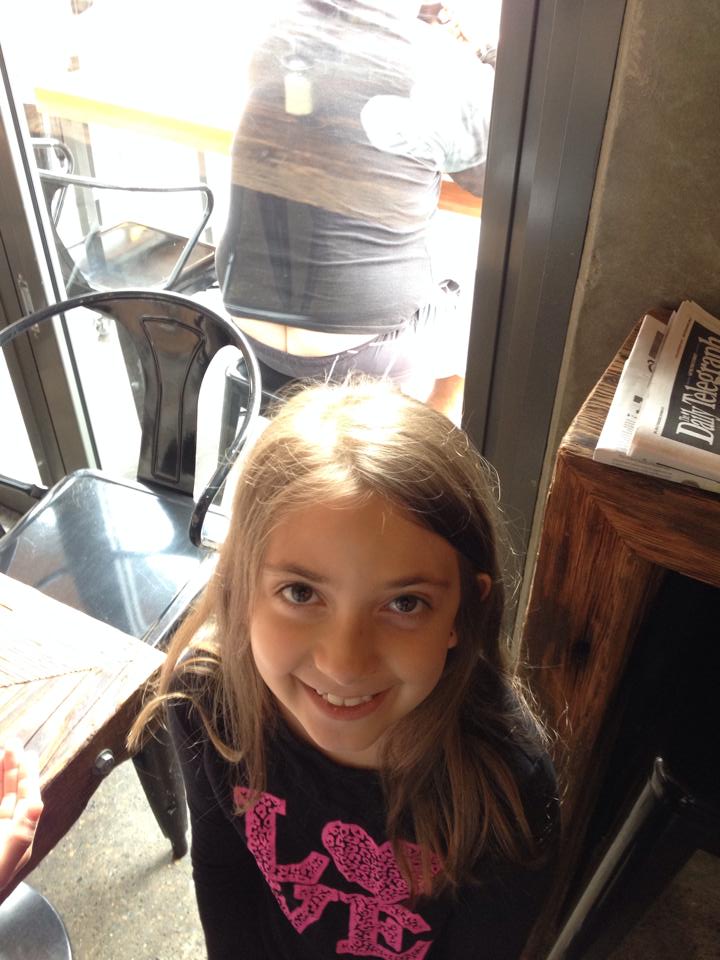 Awwww. Don't ever grow up, or turn around within the next few minutes. (via)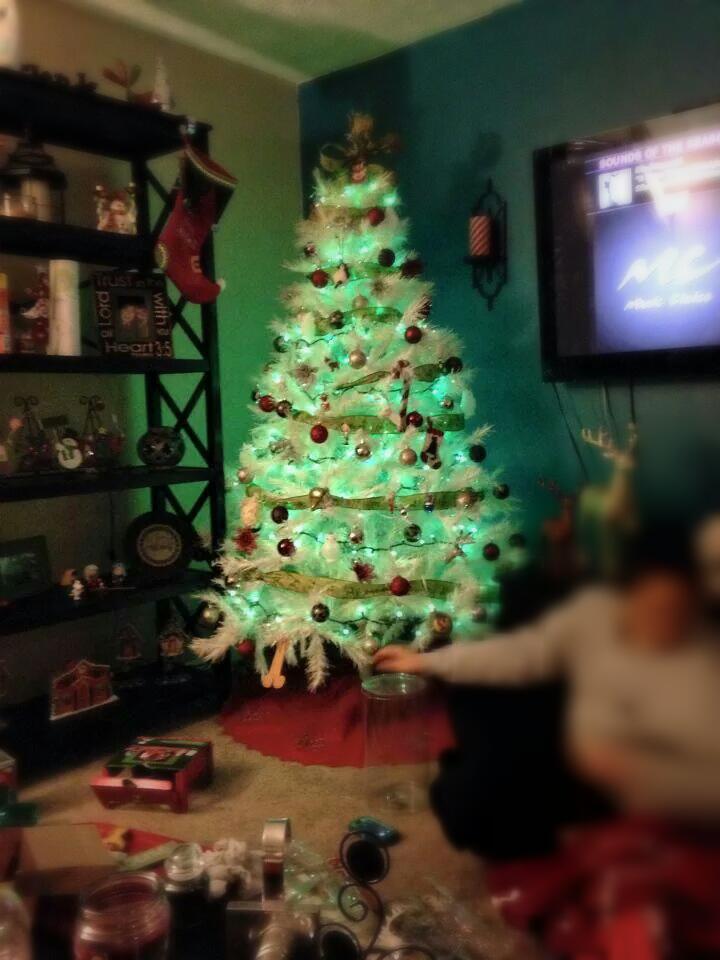 Seems like there's enough balls on the tree, but only one Yule log. (via)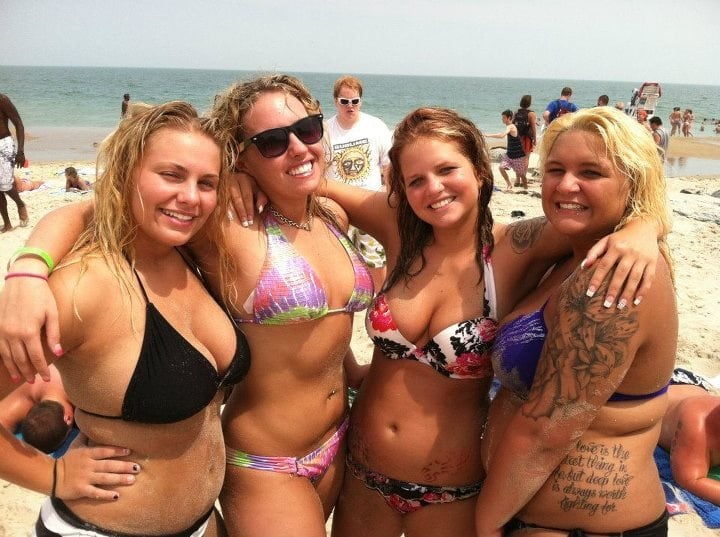 Summertime, and the living is...creepily in the background of girls' pictures. (via)

Updated 11/10/14: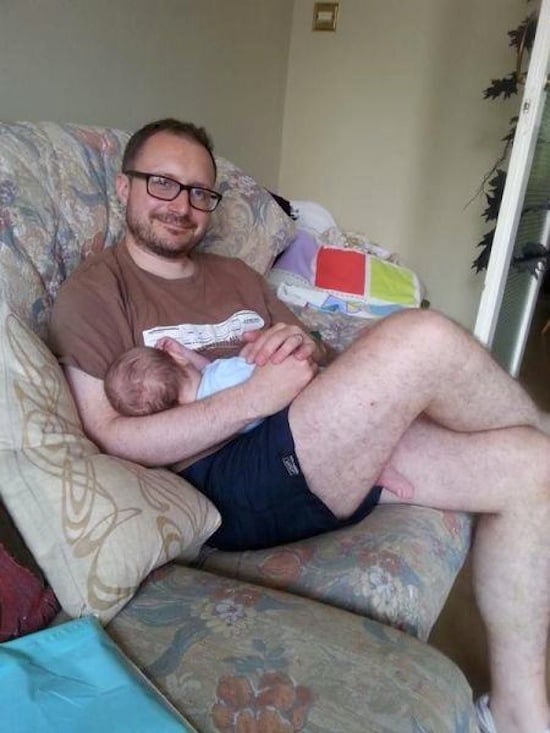 Most baby pictures are used to embarrass the kid later, but this little baby's foot photobomb will haunt its dad for life. (via)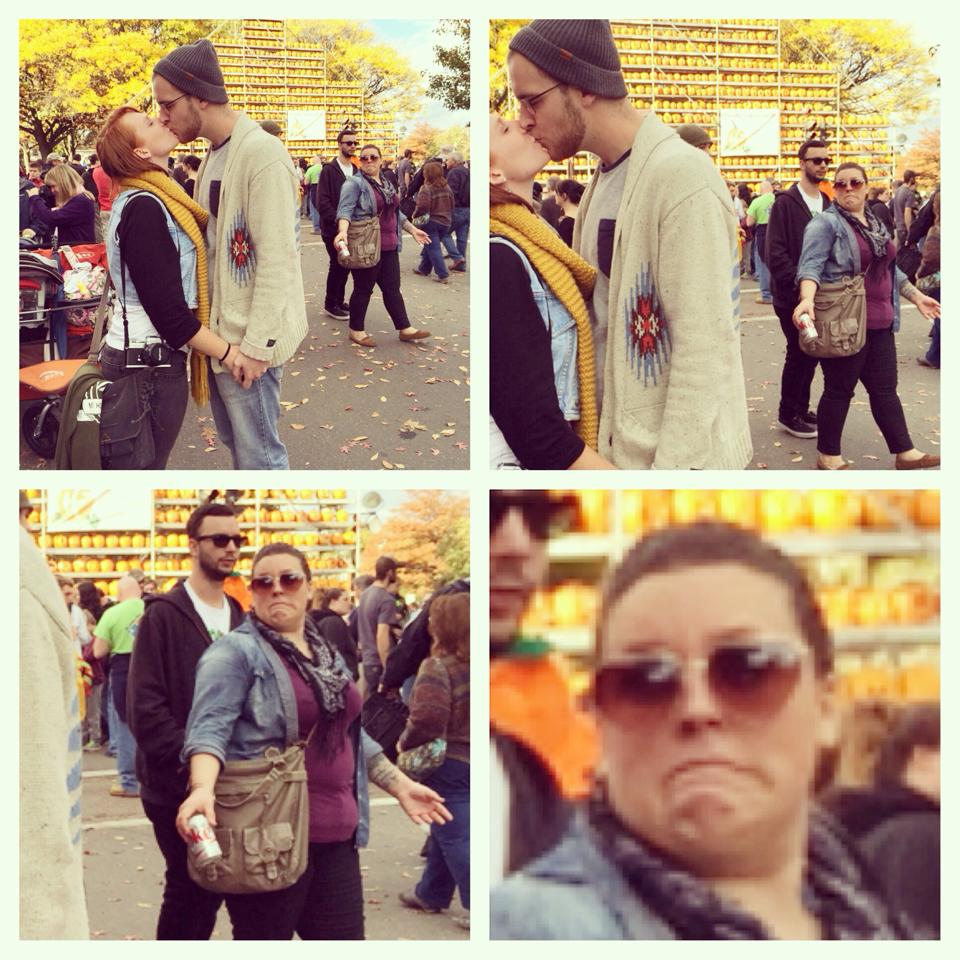 Taken moments before the Keene, NH Pumpkinfest riot, which presumably started because OF THAT SCANDALOUS KISS! (via)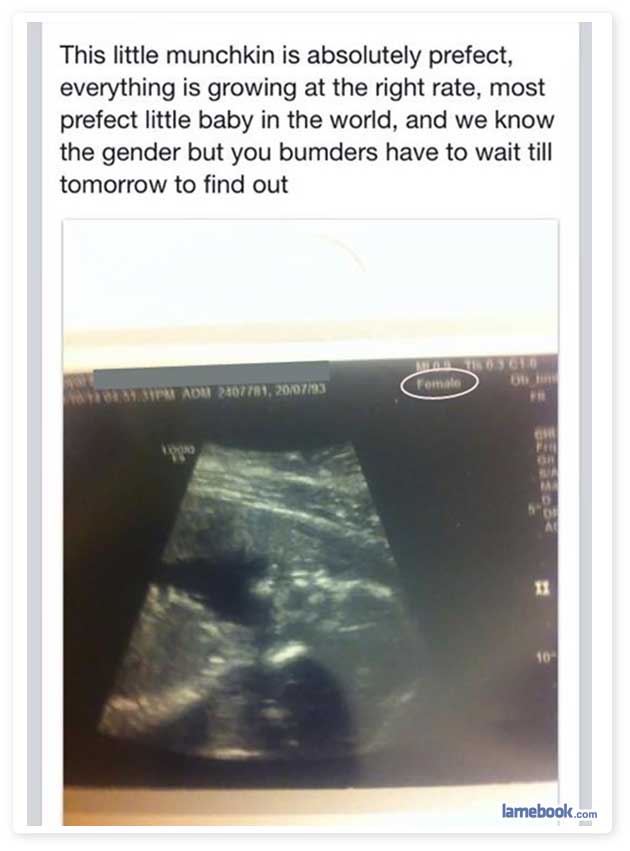 Fortunately, the genetics of intelligence are pretty complex, so don't give up on her yet. (via)
.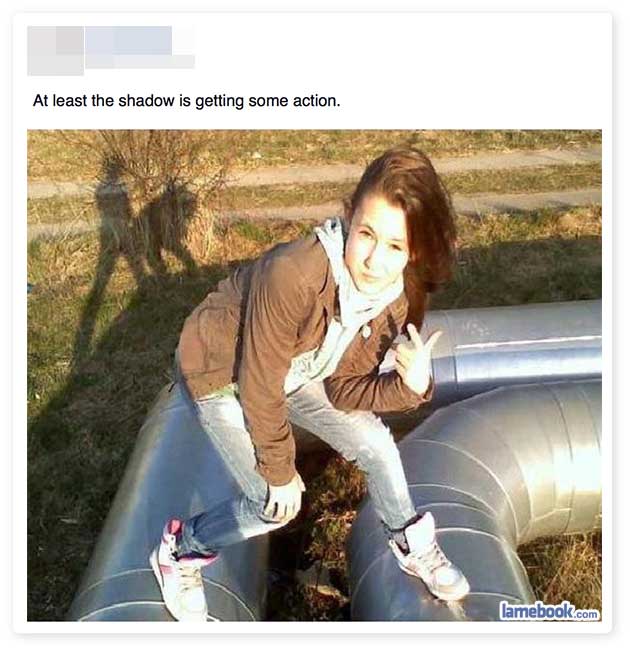 If the Internet has taught me anything, it's that our shadows are always bangin'. (via)
Sources: Redditor dhotsauce00 | Lamebook | Redditor supbruhbruhLOL | Redditor elmongoloz | Lolbook | Redditor 842size2 | Redditor waffler69 | Redditor fineprint1612 | redditor holycrapidonteven | redditor clevermcever | redditor archiethemutt | redditor floppytoez | redditor whetz | redditor aznb01p | redditor flower2241 | redditor ThinKappyThoughts | redditor fellows23 | Student Beans | TagLOL | redditor lenojames | trooper843 | redditor studlychris | redditor floogen | redditor trakis | redditor jaskmackey | redditor Futurebackwards_ZA