.


Present company excluded? (Via)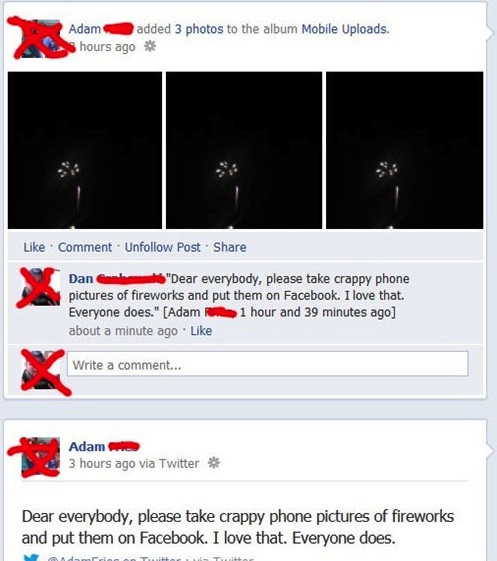 Dan's not going to let you back out of this Adam. Happy 4th. (Via)
.


But that movie is how Ashley feels. (Via)
.


Slut-shaming, thy name is Corinne. (Via)
.
Updated 6/17/14: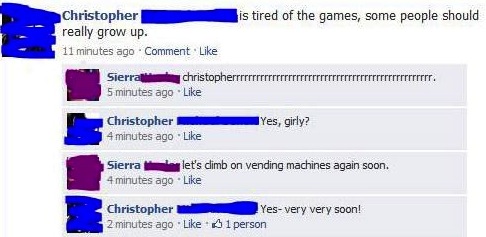 That's how people die you hypocritical animals!(Via)
.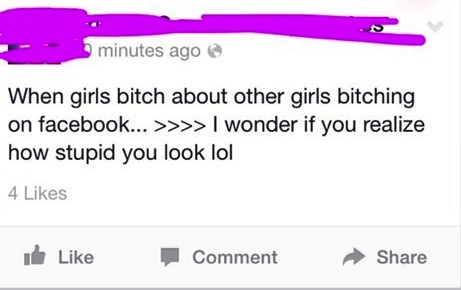 But when girls bitch about other girls bitching about other girls bitching... That's fine! (Via)
.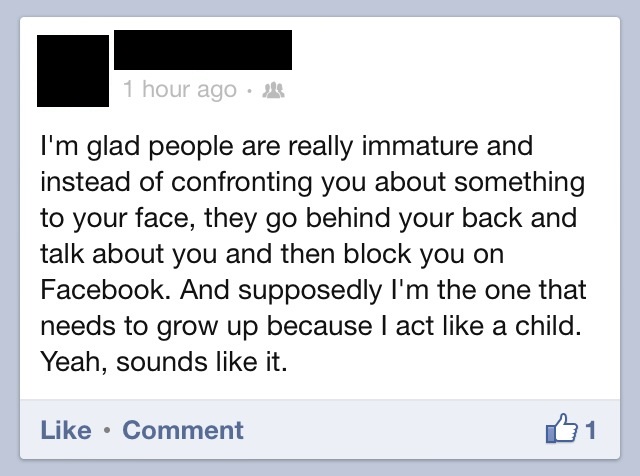 Maybe they're being sincere? "I'm glad everyone behaves just like me. It's good to belong." (Via)
.


"We only went in there to get directions away from there!" -The Simpsons (Via)
.
Updated 5/20/14: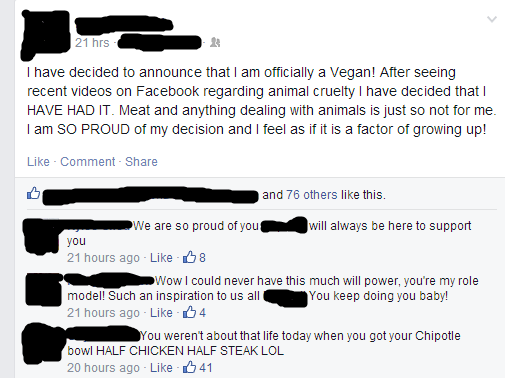 Come on. You gotta have one last party for the road. (Via)
.


Fun fact, 95% of all status updates are posted near some form of toilet. (Via)