.


Feeling whatever the opposite of self-aware is. (Via)
.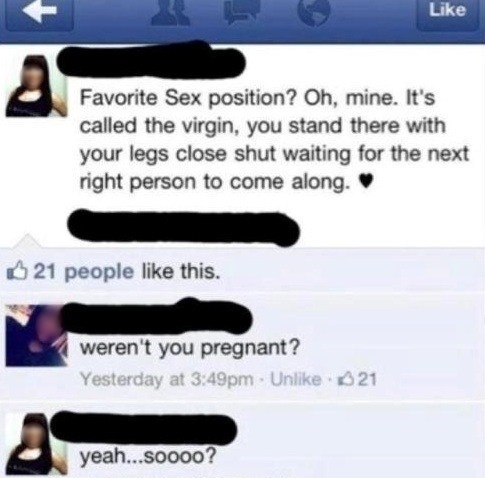 You know, you can do the missionary position without actually converting people to Christ, duh! (Via)
.
Posted 4/28/14:

Also, his mind, soul, and morals are useless. Those abs are all he's got! (Via)
.

What a difference a day can make. (via)
.

Via mobile!
.

Um...That's a lovely light switch panel behind you? (Via)
.

Physician, heal thyself (of fucktardation)!
.

These two will get to the bottom of this eventually. (Via)
.

It's different when you do it to monitor your tanning progress. (Via)
.

You forgot to tag some people. (Via)