.
Updated 7/14/14: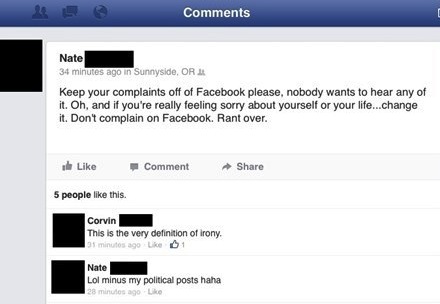 And never complain about people complaining about people complaining on Facebook! (Via)


Some profile pics are a mirror into one's own soul. (Via)
.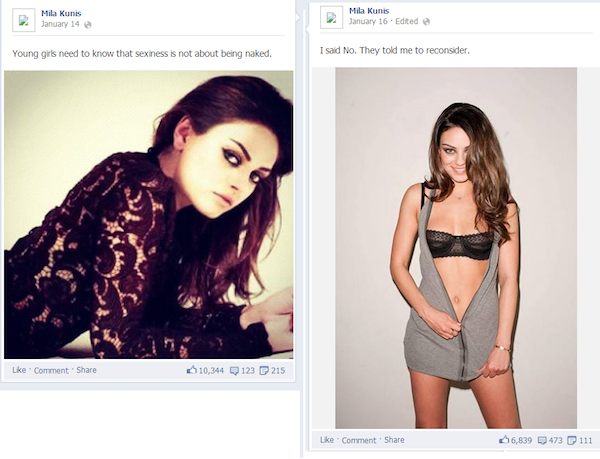 She said young girls. That pic on the right was posted after two long days of aging. (Via)
.


Present company excluded? (Via)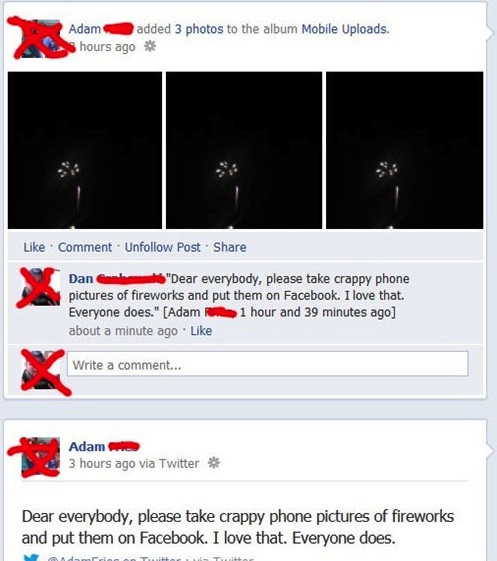 Dan's not going to let you back out of this Adam. Happy 4th. (Via)
.


But that movie is how Ashley feels. (Via)
.


Slut-shaming, thy name is Corinne. (Via)
.
Updated 6/17/14: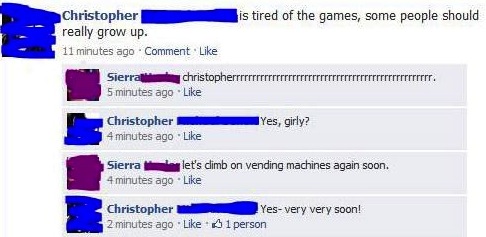 That's how people die you hypocritical animals!(Via)
.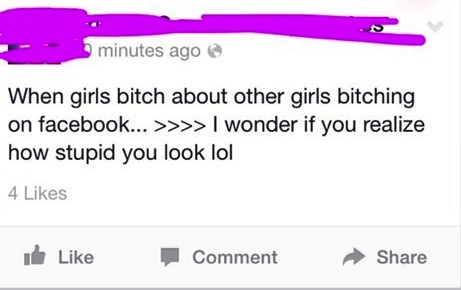 But when girls bitch about other girls bitching about other girls bitching... That's fine! (Via)
.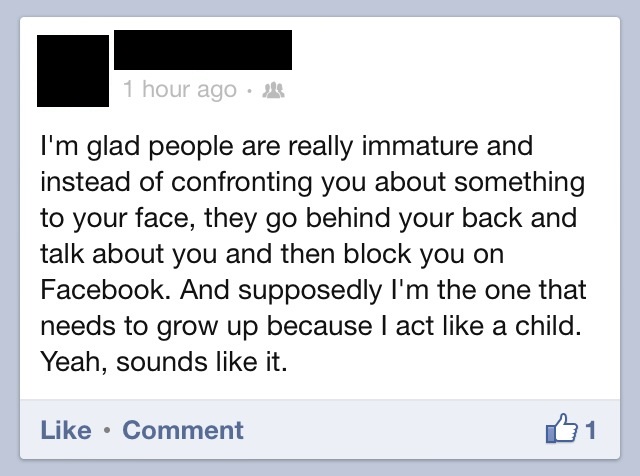 Maybe they're being sincere? "I'm glad everyone behaves just like me. It's good to belong." (Via)