.


Translation: I am childish. (Via)
.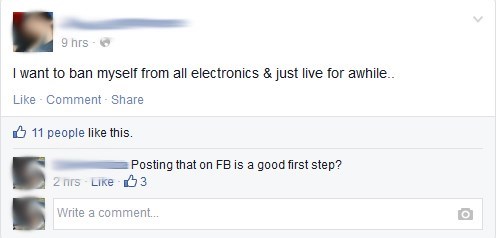 Make sure and live-tweet your electronics-free period. (Via)
.
Updated 8/18/14: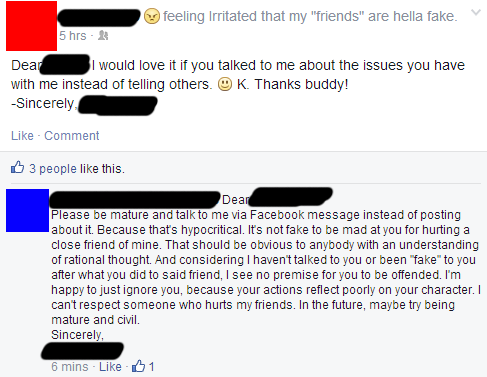 This got "hella" real. (Via)
.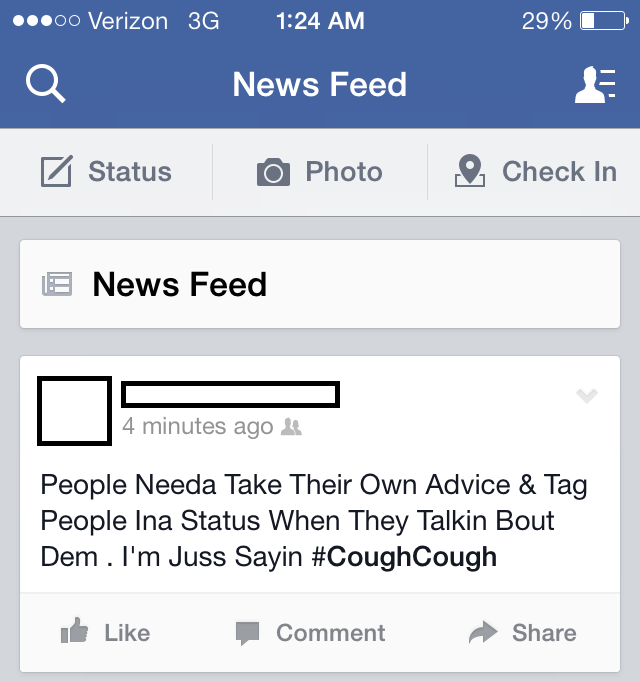 Hey CoughCough, are you going to take that crap?! (Via)
.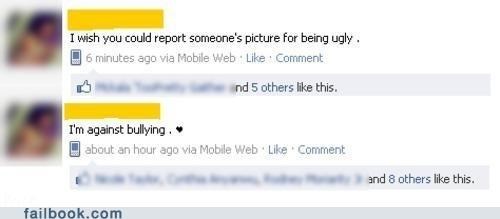 The anti-bullying movement had a good run. (Via)
.

Her badassery fluctuates from day to day. (Via)
.


May you never practice what you preach, Jordan, you ripped slab of sex. (Via)
.
Updated 7/14/14: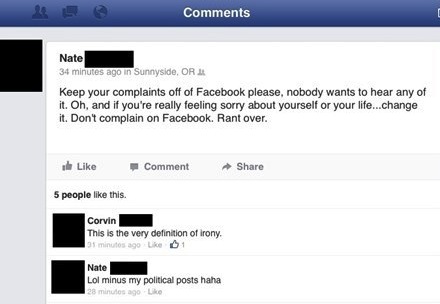 And never complain about people complaining about people complaining on Facebook! (Via)


Some profile pics are a mirror into one's own soul. (Via)
.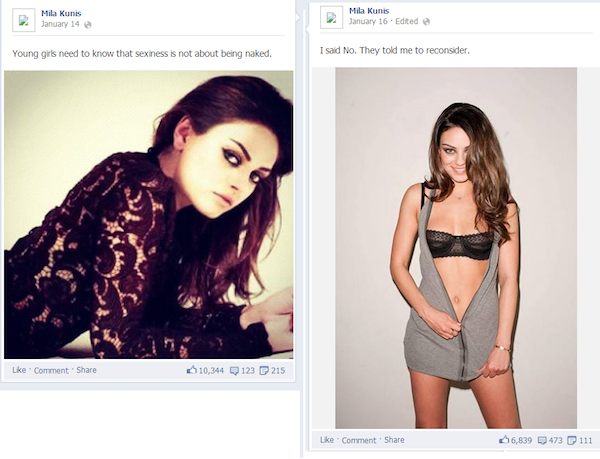 She said young girls. That pic on the right was posted after two long days of aging. (Via)