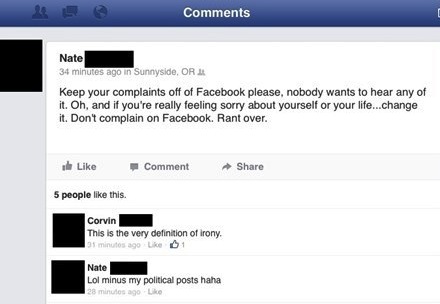 And never complain about people complaining about people complaining on Facebook! (Via)
Don't hate the Facebook hypocrites, cherish them. They are the digital manifestation of the frailty of human resolve. Also, they're really entertaining. if people were able to stick to a cohesive belief system from status to status, Facebook would be so predictable and dull. Here are just a handful of Facebook hypocrites who go out of their way to keep us guessing.


Some profile pics are a mirror into one's own soul. (Via)


Present company excluded? (Via)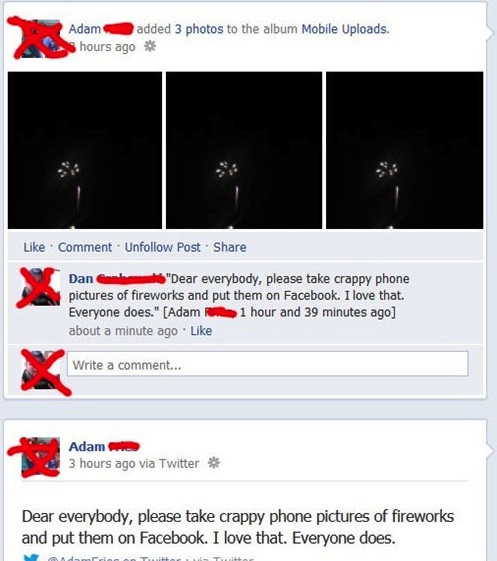 Dan's not going to let you back out of this Adam. Happy 4th. (Via)
.


But that movie is how Ashley feels. (Via)
.


Slut-shaming, thy name is Corinne. (Via)
.
Updated 6/17/14: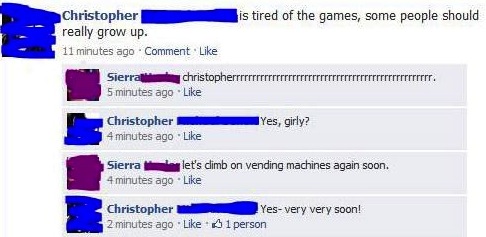 That's how people die you hypocritical animals!(Via)
.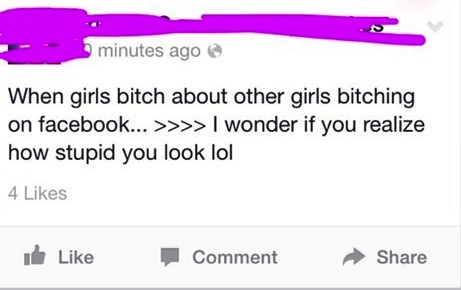 But when girls bitch about other girls bitching about other girls bitching... That's fine! (Via)
.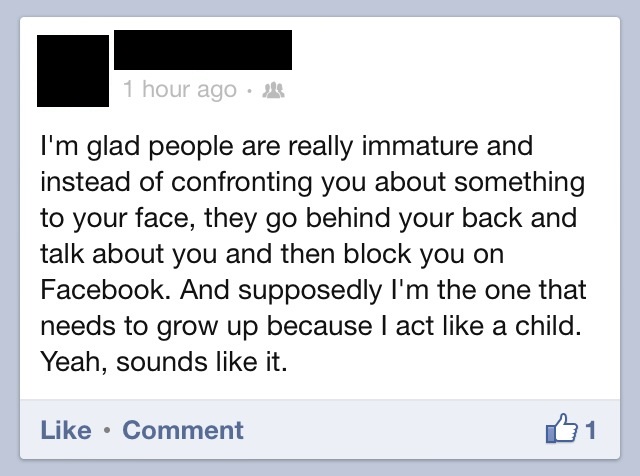 Maybe they're being sincere? "I'm glad everyone behaves just like me. It's good to belong." (Via)
.


"We only went in there to get directions away from there!" -The Simpsons (Via)