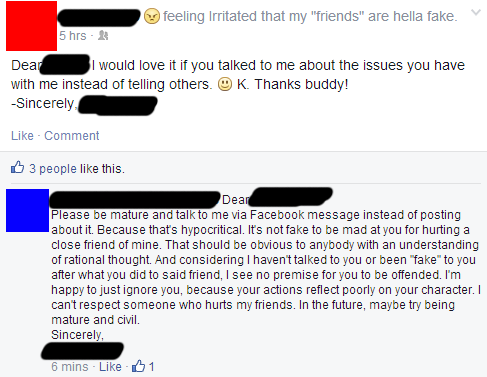 This got "hella" real. (Via)
Don't hate the Facebook hypocrites, cherish them. They are the digital manifestation of the frailty of human resolve. Also, they're really entertaining. if people were able to stick to a cohesive belief system from status to status, Facebook would be so predictable and dull. Here are just a handful of Facebook hypocrites who go out of their way to keep us guessing.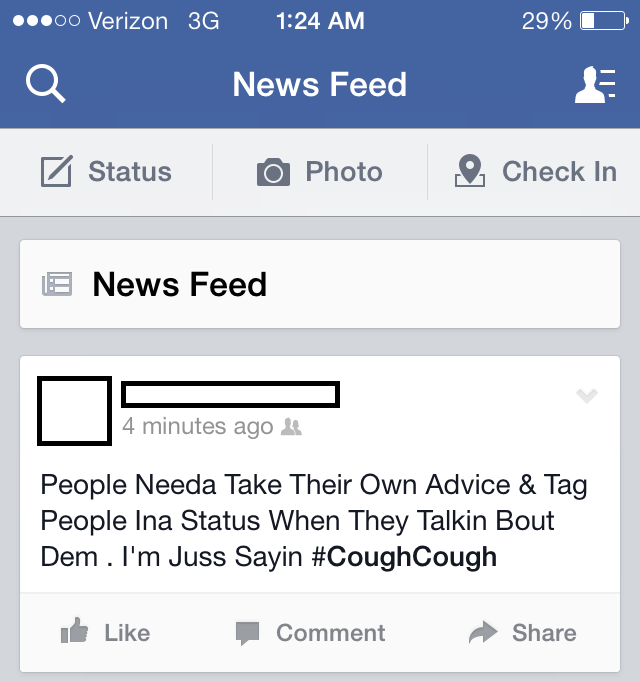 Hey CoughCough, are you going to take that crap?! (Via)
.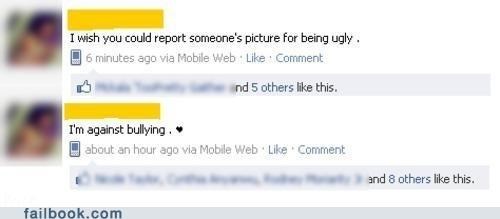 The anti-bullying movement had a good run. (Via)
.

Her badassery fluctuates from day to day. (Via)
.


May you never practice what you preach, Jordan, you ripped slab of sex. (Via)
.
Updated 7/14/14: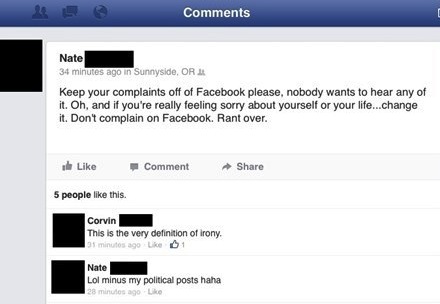 And never complain about people complaining about people complaining on Facebook! (Via)


Some profile pics are a mirror into one's own soul. (Via)
.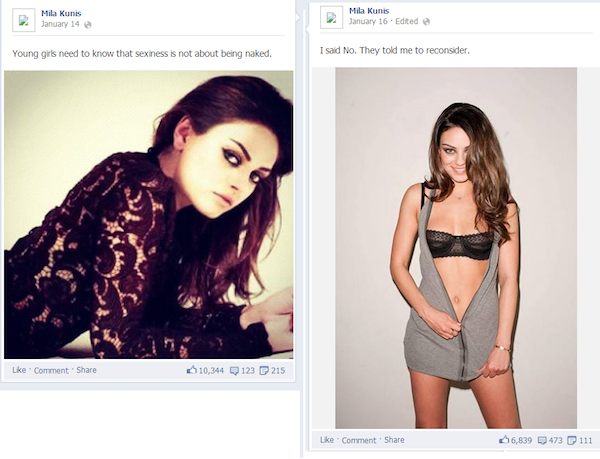 She said young girls. That pic on the right was posted after two long days of aging. (Via)
.


Present company excluded? (Via)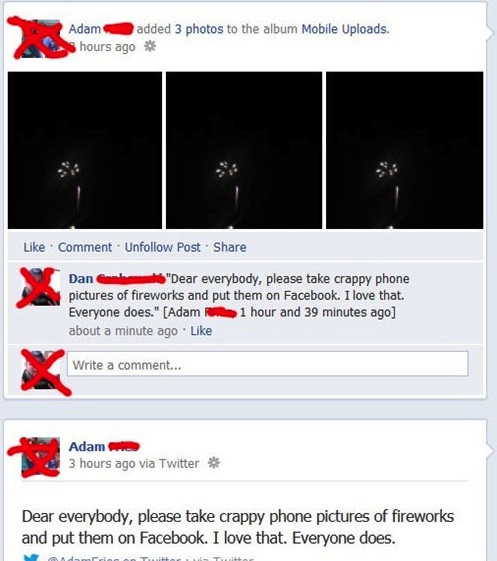 Dan's not going to let you back out of this Adam. Happy 4th. (Via)