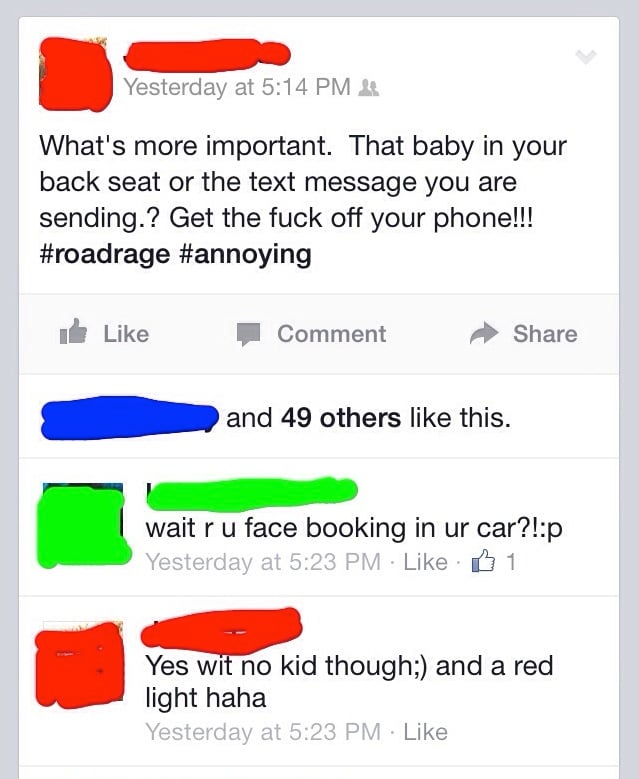 Driving and texting is okay if you'll only kill yourself and other adults. (Via)
Don't hate the Facebook hypocrites, cherish them. They are the digital manifestation of the frailty of human resolve. Also, they're really entertaining. if people were able to stick to a cohesive belief system from status to status, Facebook would be so predictable and dull. Here are just a handful of Facebook hypocrites who go out of their way to keep us guessing.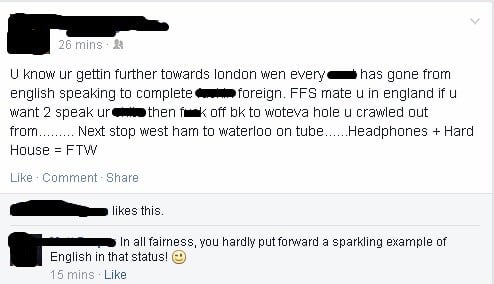 Already hated him, then he doubled-down the loathing with "hard house. (Via)
.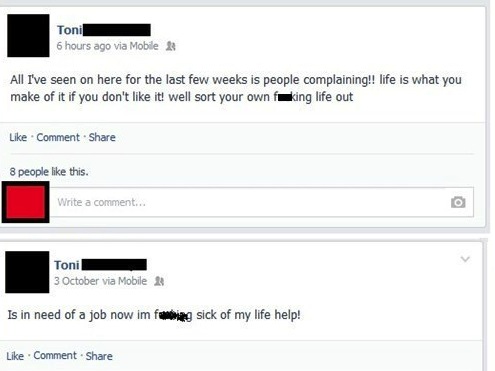 Sounds like someone got a job? (Via)
.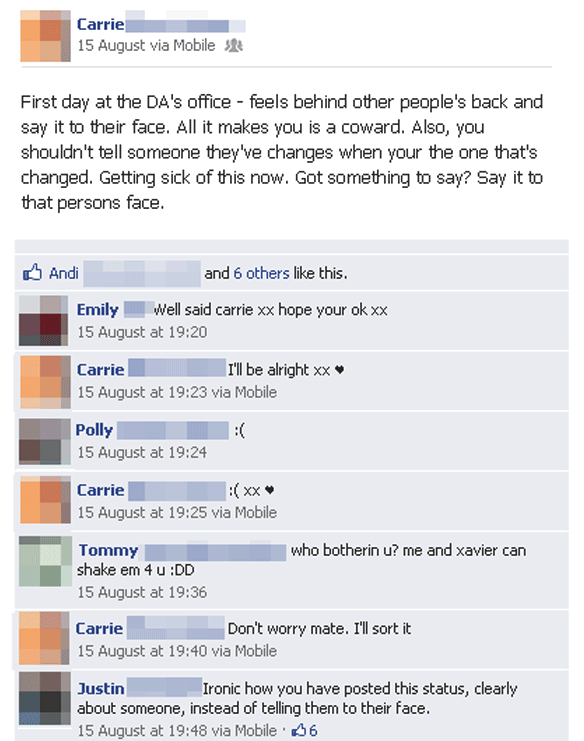 (Via)
.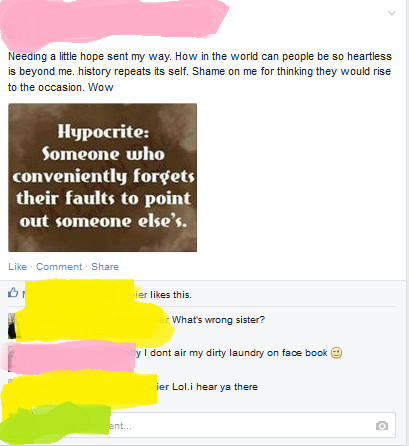 Hypocritical about hypocrisy! It's hypocrisy inception! (Via)
.

What about our idiots? (Via)
.
Updated 9/15/14:
You know we can see you, right? (Via)
.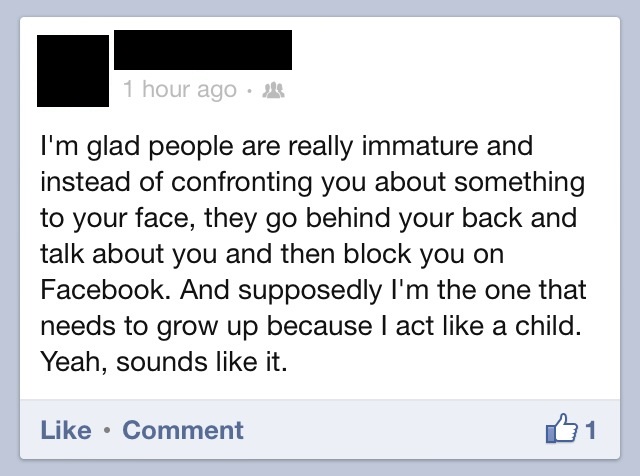 Perhaps they aren't being sarcastic with the "yeah, sounds like it"? (Via)
.

It's different when you do it to monitor your tanning progress. (Via)
.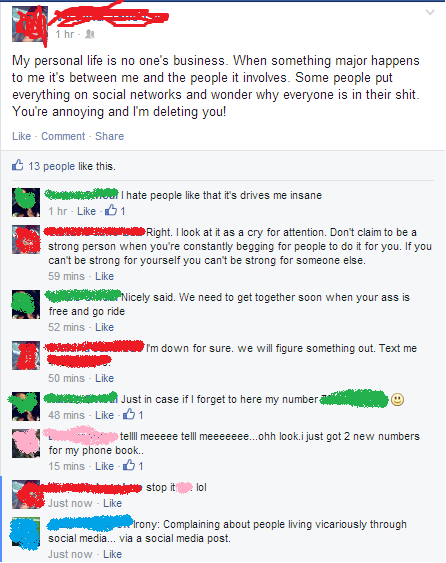 The medium is the message. (Via)