You know we can see you, right? (Via)
Don't hate the Facebook hypocrites, cherish them. They are the digital manifestation of the frailty of human resolve. Also, they're really entertaining. if people were able to stick to a cohesive belief system from status to status, Facebook would be so predictable and dull. Here are just a handful of Facebook hypocrites who go out of their way to keep us guessing.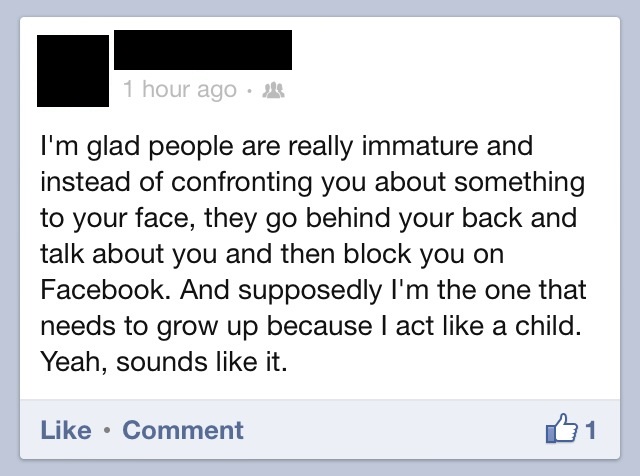 Perhaps they aren't being sarcastic with the "yeah, sounds like it"? (Via)
.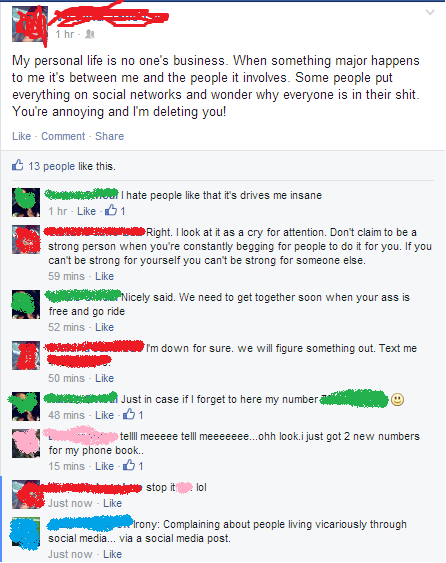 The medium is the message. (Via)
.


Translation: I am childish. (Via)
.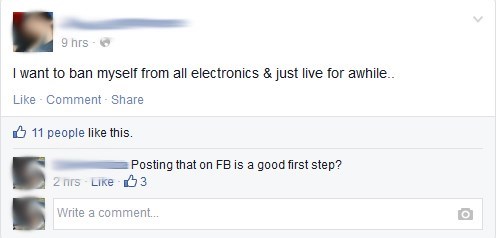 Make sure and live-tweet your electronics-free period. (Via)
.
Updated 8/18/14: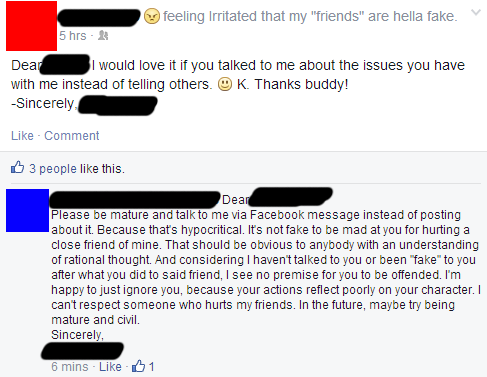 This got "hella" real. (Via)
.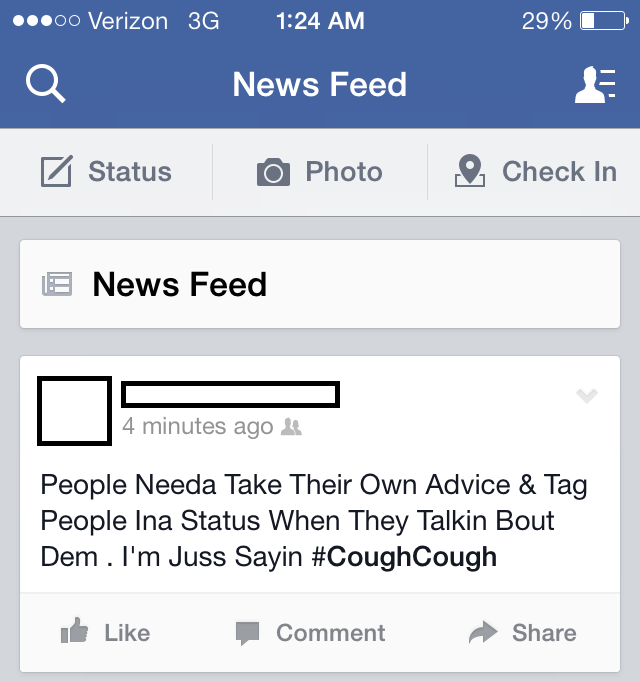 Hey CoughCough, are you going to take that crap?! (Via)
.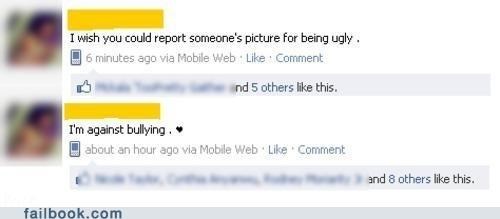 The anti-bullying movement had a good run. (Via)
.

Her badassery fluctuates from day to day. (Via)
.


May you never practice what you preach, Jordan, you ripped slab of sex. (Via)