.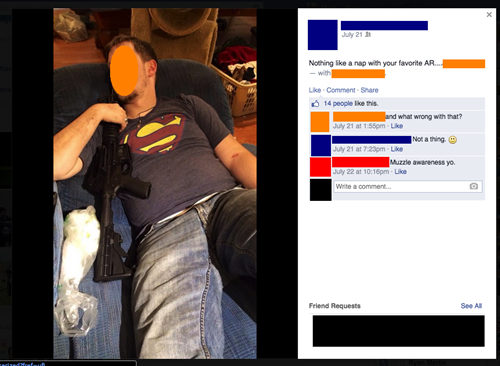 Last known photo. (Via)
.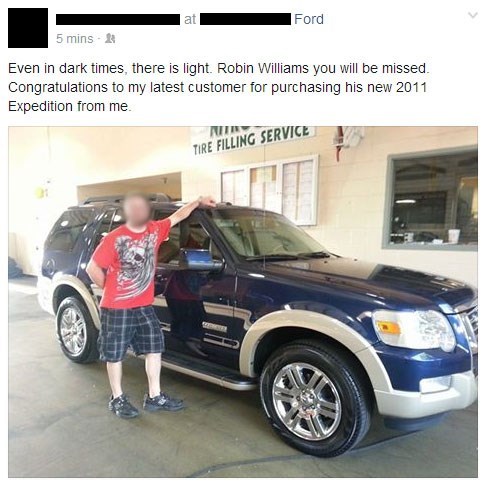 Some random dude sold an ugly truck...and we all felt healed. (Via)
.
Updated 8/26/14: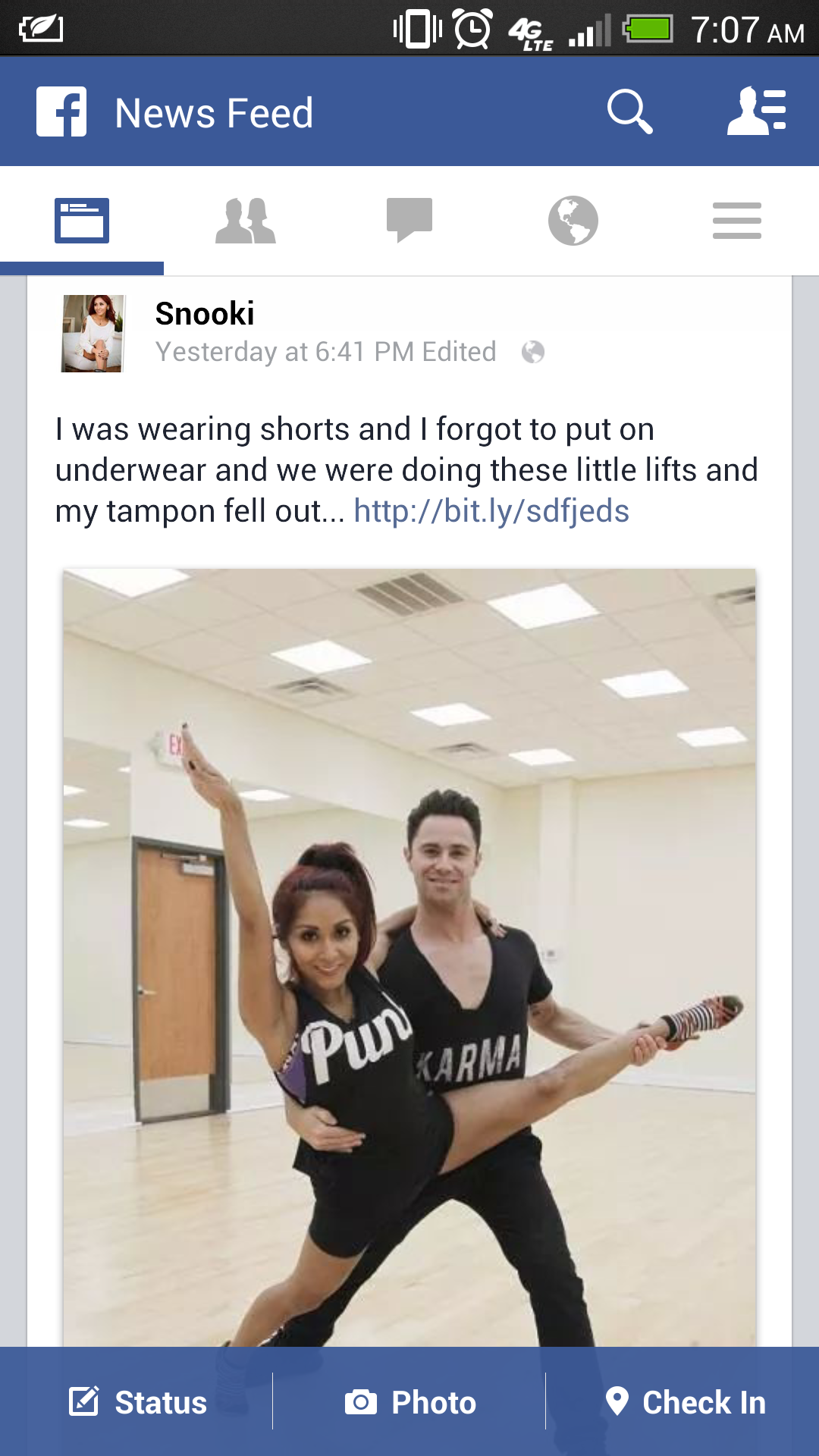 That's a famous person. Right there. Being rewarded. For this.
.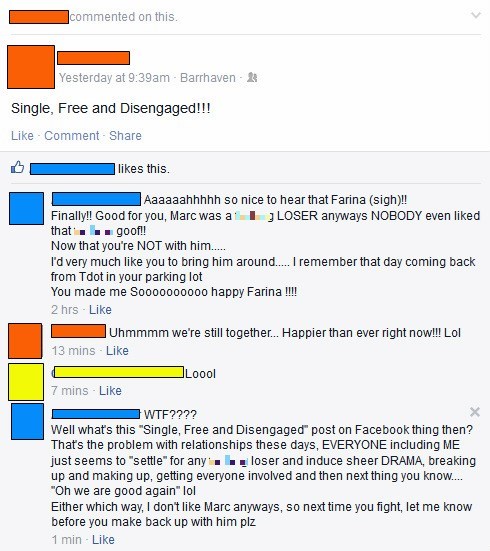 Don't talk smack about a friend's ex until the restraining orders are finalized.
.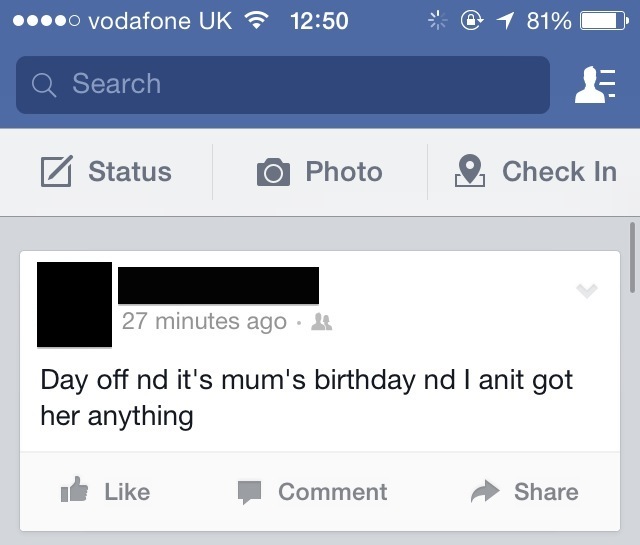 A.) You still have time, get off Facebook. B.) She can see this, you illiterate dummy.
.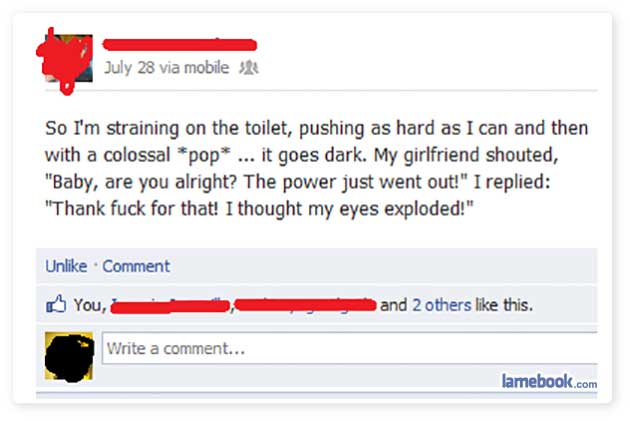 I hope those five likes were worth it for this gross story full of *POP*!
.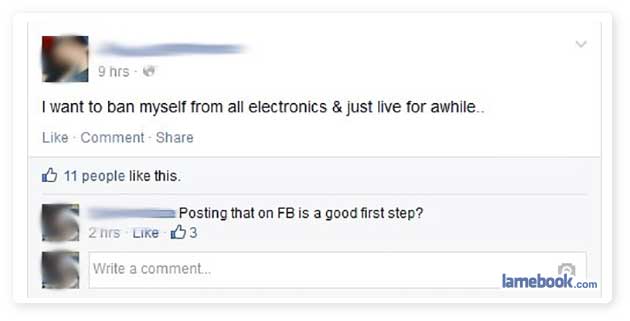 Mission: Literally Impossible
.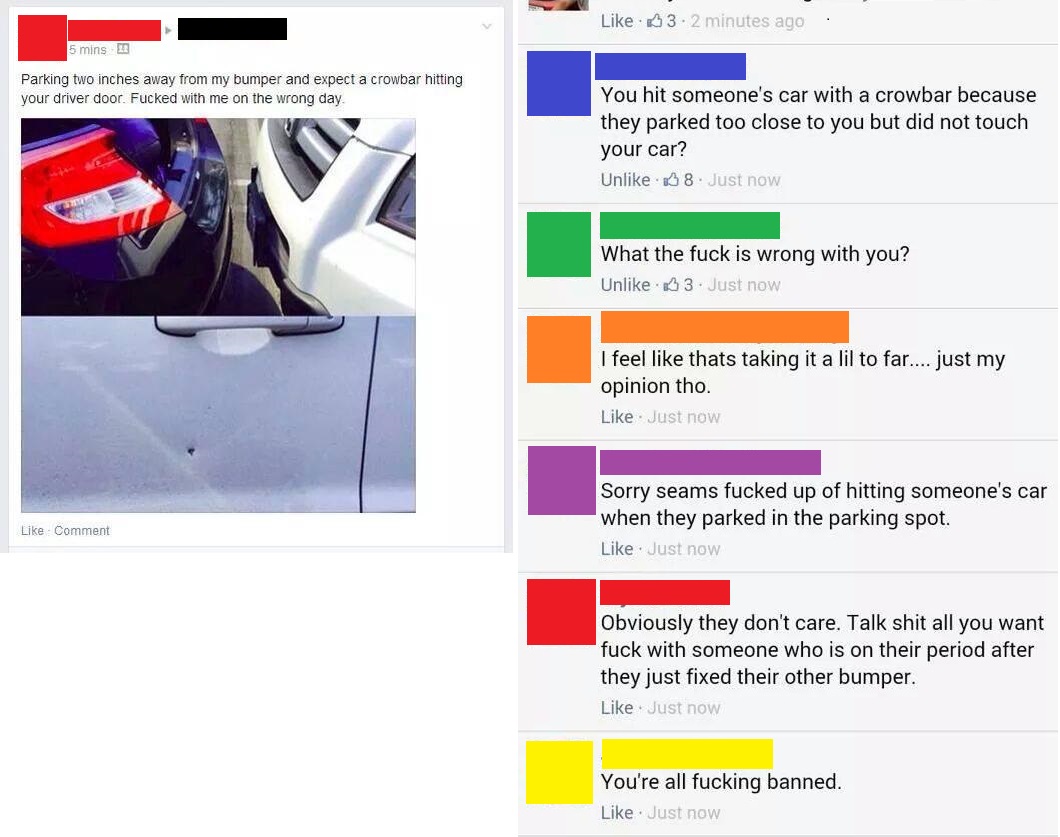 Don't commit crimes. If you do, don't post them on Facebook. It's not hard.
Updated 7/23/14: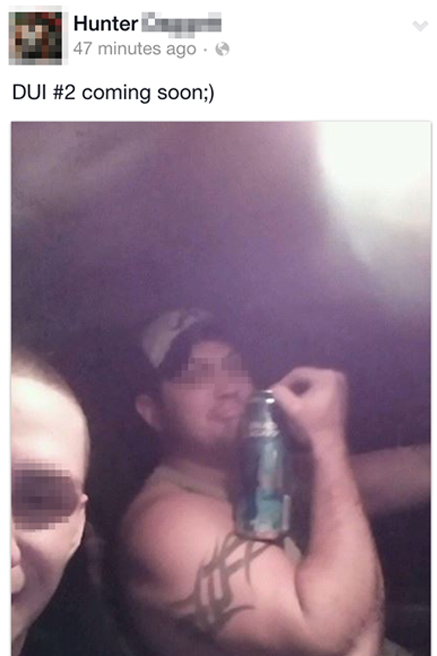 I'm glad you enjoy working out, I hear prison is good for that.
.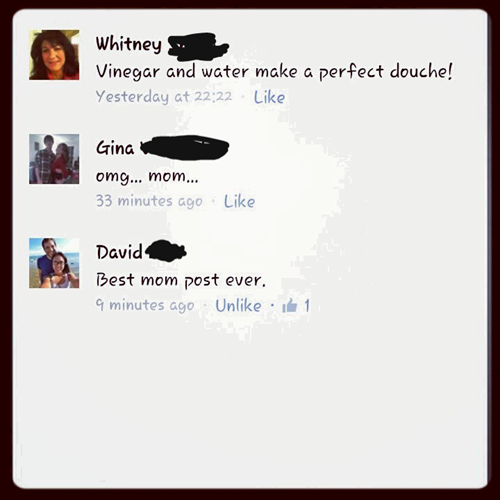 Perfect mom font as well. So much craftier.
Sources: Failbook | imgur | Redditor Jolly0428 | Redditor cabbagehater | Lamebook | Unfriendable | Redditor ajvrocks11 | redditor f0rkyou | Redditor thedragbible | Redditor grislygretel | redditor littlemoimoi | redditor ladykaelia | redditor andewz111 | redditor wannabeasupermodel | redditor redbeardmcknight | redditor dorkules | redditor ngrout | redditor Mellabellie | redditor -Relevant-Username- | redditor Lemonjello23 | redditor misfithula | redditor solty | redditor td27 | redditor wynssterj | redditor Chuck_freakin_Norris | redditor strawberriedream | redditor fig6213 | redditor LibraryPie | redditor lylahgenebean | redditor bwsot7m037 | redditor Farisr9k | Lamebook