.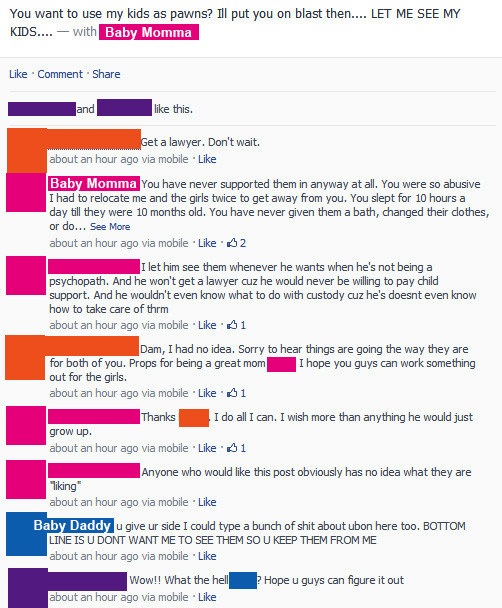 Look, family court is crowded. Might as well sort it all out in a comments thread. (Via)
.


YOU CAN SAY THAT AGAIN!!! (Via)
Updated 7/20/14: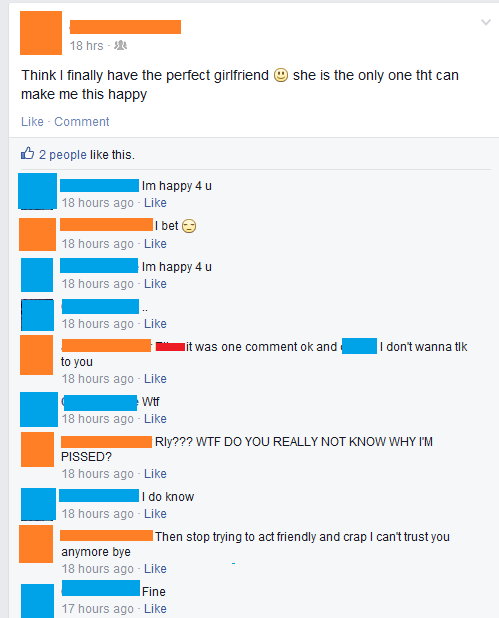 They don't even have to make sense to piss each other off. That's closeness.(Via)


You would make your aunts very proud. Also, do snakes make drama? (Via)
.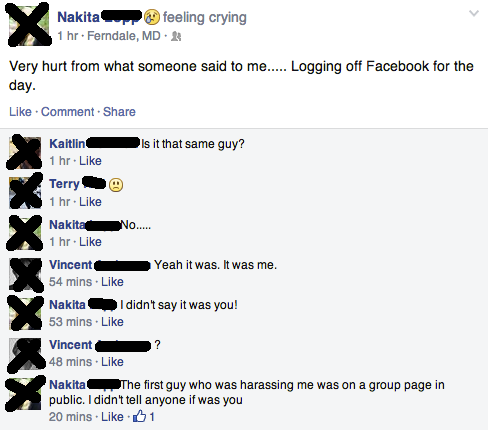 Hard to keep track. (Via)
.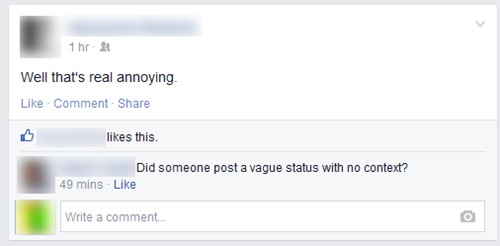 Who would do such a thing? (Via)
.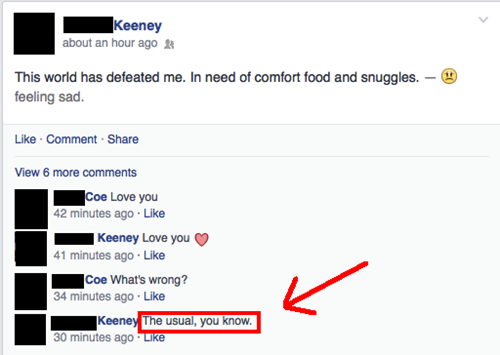 The usual? How often do you do battle with the world (and lose)? (Via)
.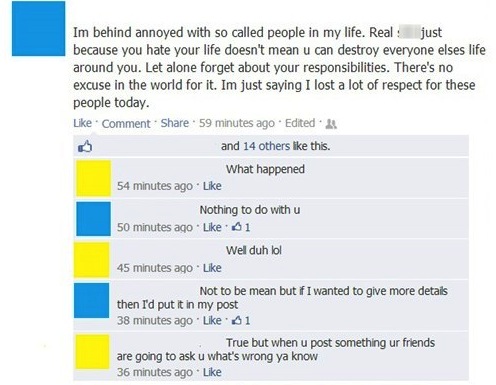 His next vague complaint is going to be about people who demand elaboration. (Via)
.
Updated 6/22/14: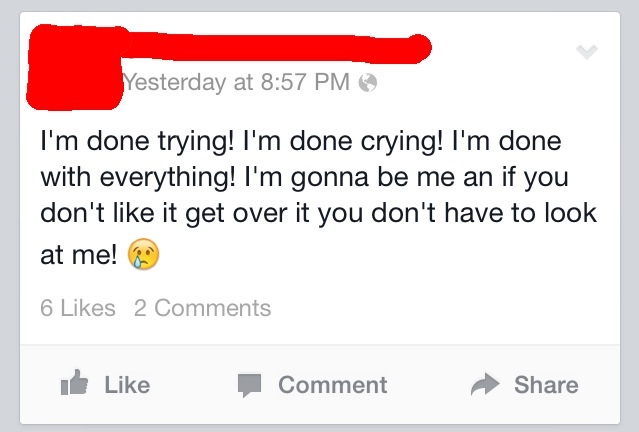 Your emoticon looks like it still has a few more tears left.(Via)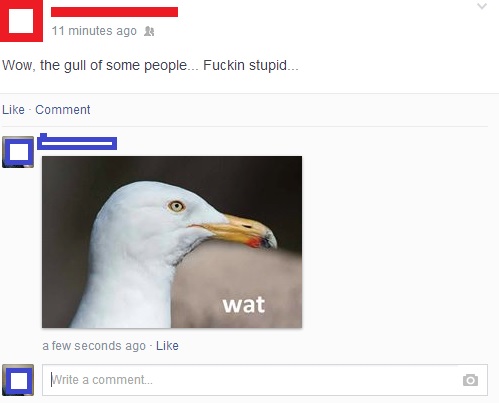 Seagulls hate being brought into vague attention-getting statuses. (Via)
Sources: Failbook | Redditor pinkfloyd873 | Unfriendable | Angry Bitches | Unfriendable | Lamebook | Melissa W. | Redditor AcerRubrum | Krista M. | Belle L. | Rachael W. | Keri