.


To anyone who wants to help this kid, he's provided a handy hashtag to respond with. (Via)
.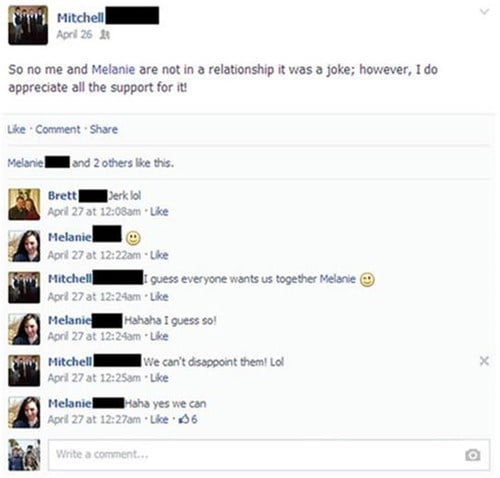 "Lol" means "I'm just kidding unless you're into it!" (Via)
.
Updated 5/12/14: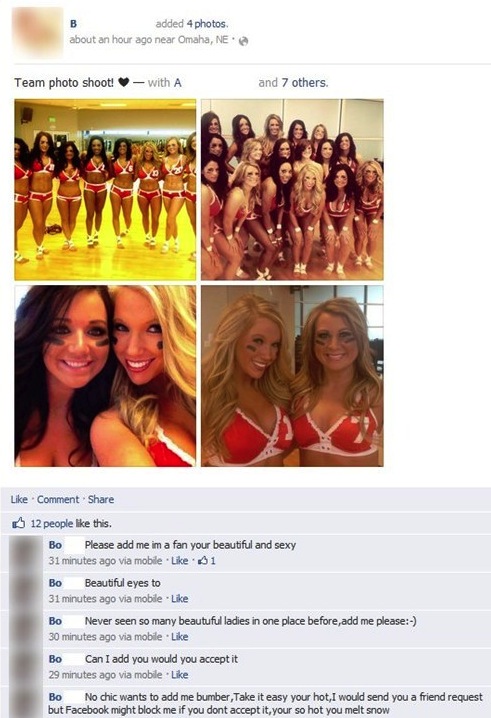 60 more comments and she'll know you mean it. (Via)
.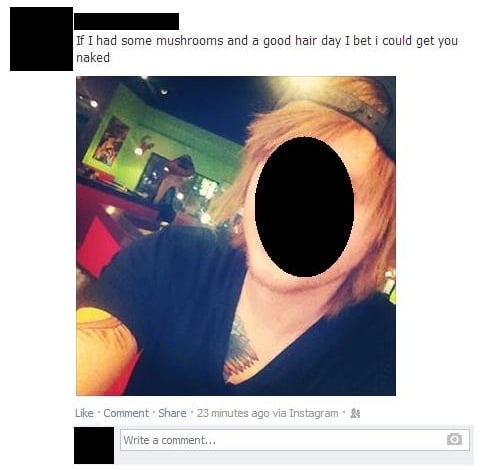 The mushrooms just turn your hair into snakes so don't waste time on the gel. (Via)
.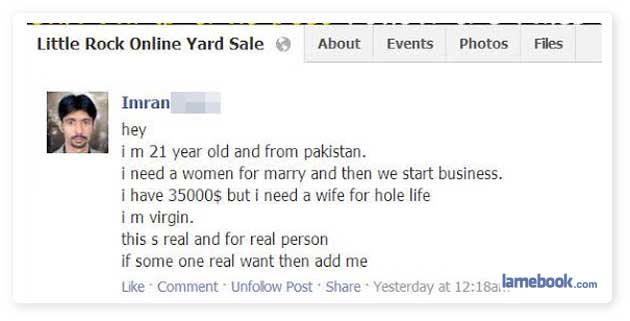 Dude's got $35K. If you have a lifetime to spare, you're in business. (Via)
,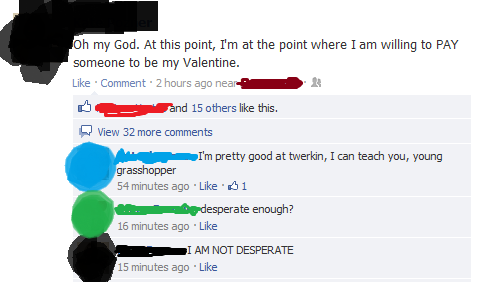 Paying for love isn't desperate. It's supporting small businesses. (Via)
.

As it happens, I have been meaning to try out this new saddle. (Via)
.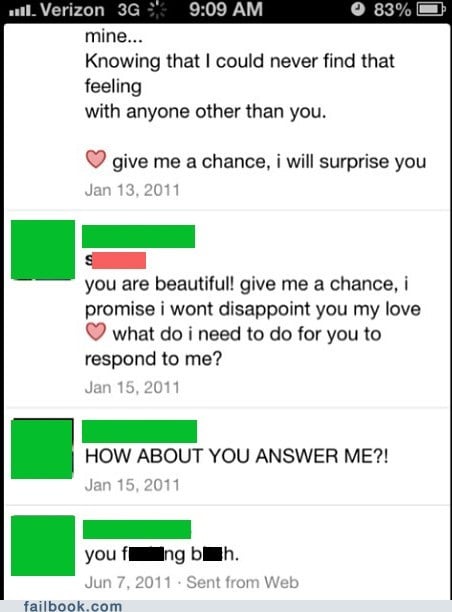 That deescalated quickly. (Via)
.
Updated 4/13/14:

No better way to woo a lover than to call them "braahh."
.

Can't imagine why.