.

As it happens, I have been meaning to try out this new saddle. (Via)
.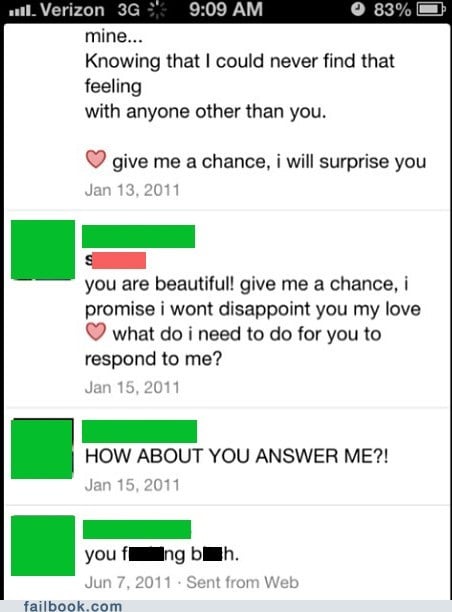 That deescalated quickly. (Via)
.
Updated 4/13/14:

No better way to woo a lover than to call them "braahh."
.

Can't imagine why.

Eventually every woman gets sick of the toy boys and wants to meet a toy man. (via)
.

"Super cute slut" is exactly what he was going for! Those Kmart glamour shots paid off!(via)
.

Before the Internet, them titties could only be snail-mailed. #miracles (via)
.
Updated 2/9/14:

They always lose interest the minute you take off the zombie makeup.
.

I thought posting Happy Bday on his wall was enough. This is getting out of hand.
.

He's going to regret this when she starts hitting on his friends. (Via)