.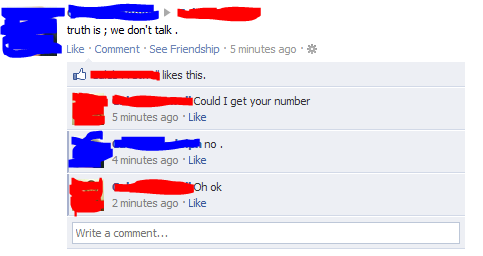 The full message was "We don't talk, and I like it that way." (Via)
.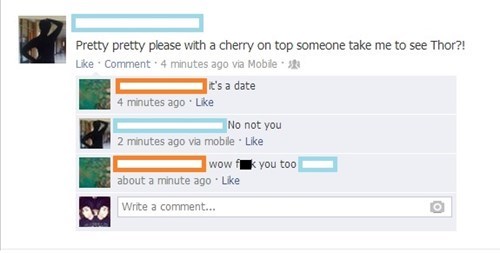 It's sad when you don't even qualify for the category of "someone." (Via)
.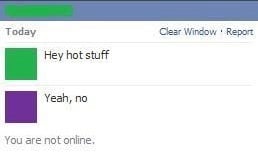 The most efficient rejection ever? (Via)
.
Updated 8/21/14: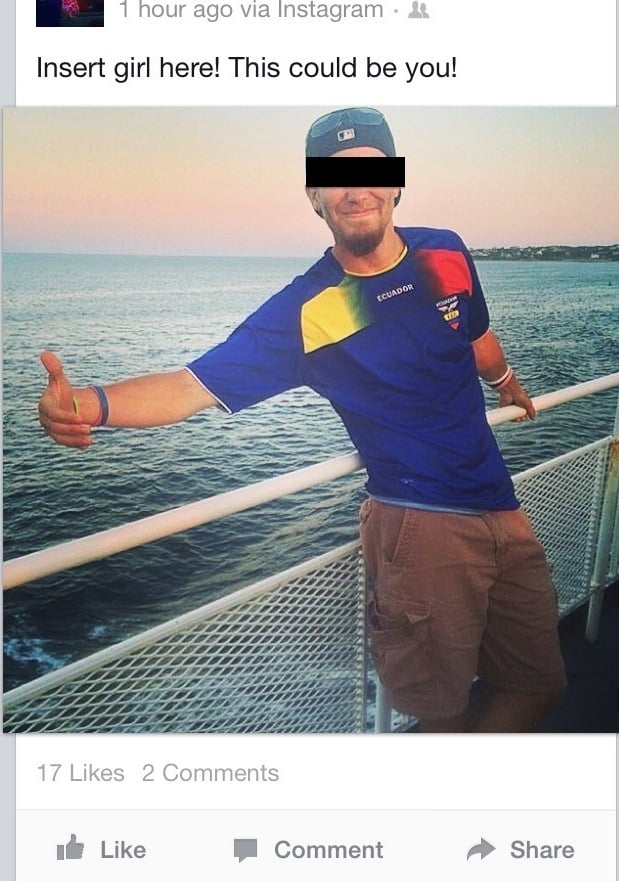 Take that as a warning or a threat. Up to you. (Via)
.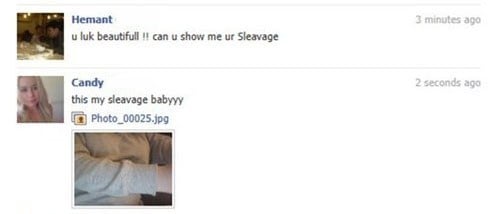 He'll take what he can get. (Via)
.

This is called "swinging for the fences (and striking out wildly)." (Via)
.


Wait another 18 hours. Maybe everyone slept in. (Via)
.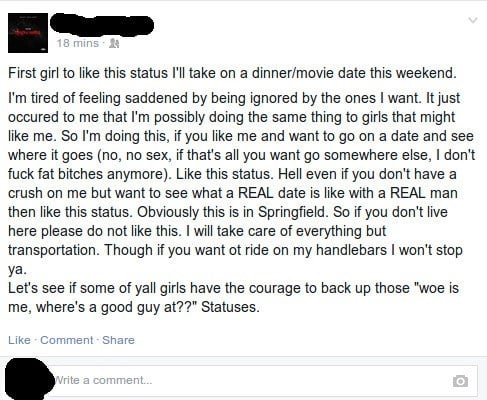 With a line like "I don't fuck fat bitches anymore," how can they not come running? (Via)
.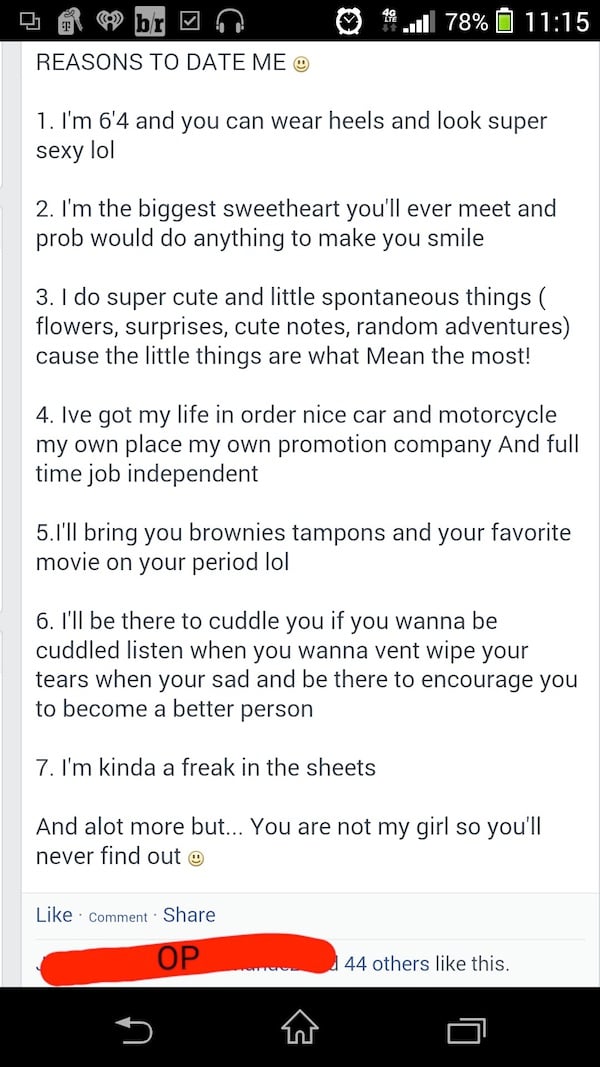 8. I make lists of how awesome I am and desperately taunt you with them. (Via)
.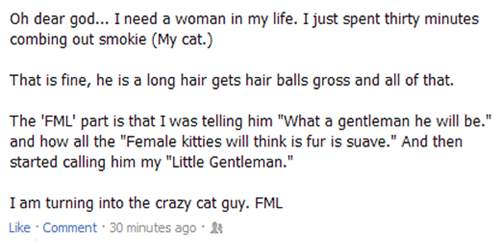 Yeah, statuses like this one aren't going to help your cause. (Via)