.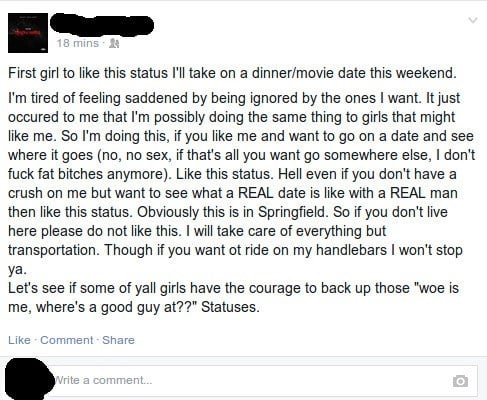 With a line like "I don't fuck fat bitches anymore," how can they not come running? (Via)
.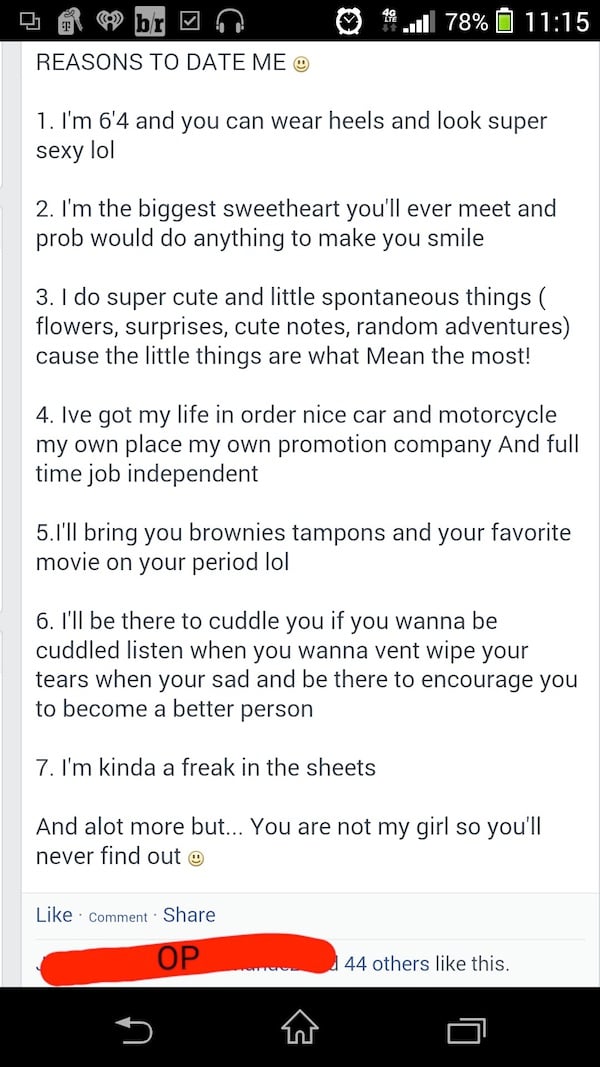 8. I make lists of how awesome I am and desperately taunt you with them. (Via)
.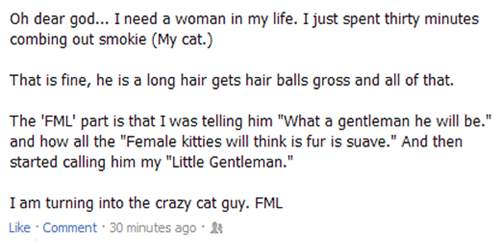 Yeah, statuses like this one aren't going to help your cause. (Via)
.
Updated 7/27/14: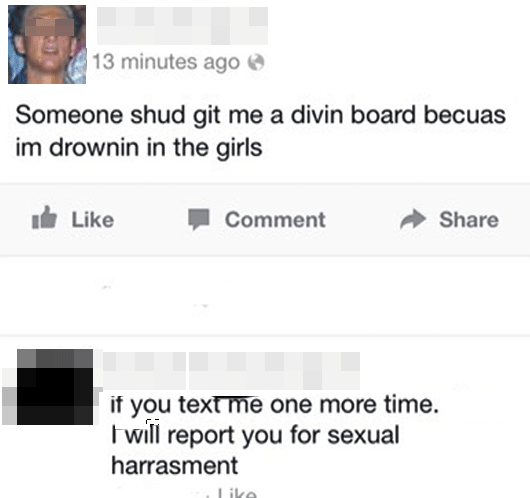 Maybe send a lifeguard. He's flailing.(Via)
.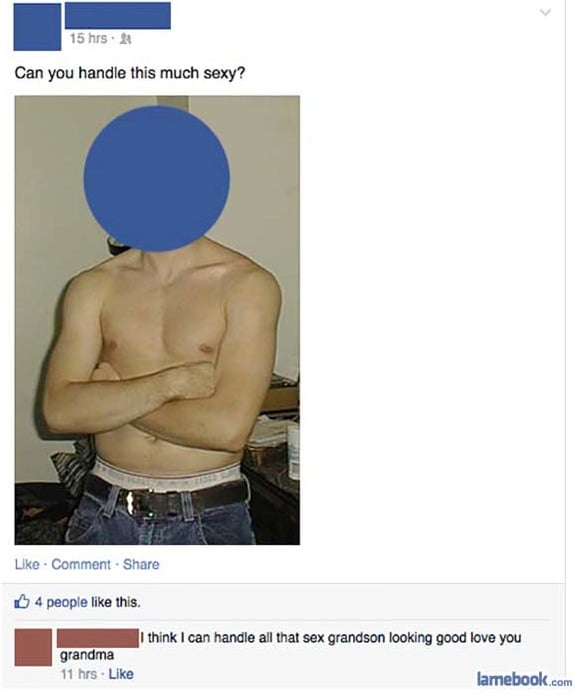 One day someone not related to you who isn't a part of the greatest generation will give you a like. (Via)
.


For post-world cup pickups, you tailor your lines to entire nations and see who bites. (Via)
.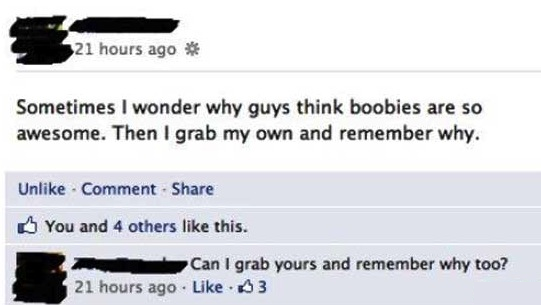 She's about to discover a lot of her male friends are forgetful. (Via)
.

Make sure your spam messages offering revenge sex end politely. (Via)
.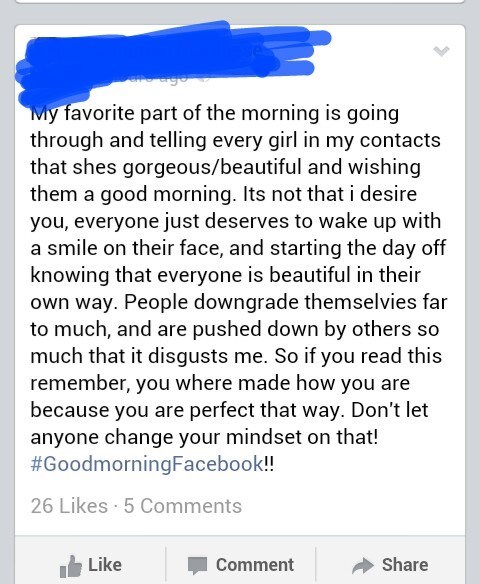 Thank you, heroic sir, for never going a day without reminding every woman on your friend list how creepy you are. (Via)
.
Updated 6/8/14: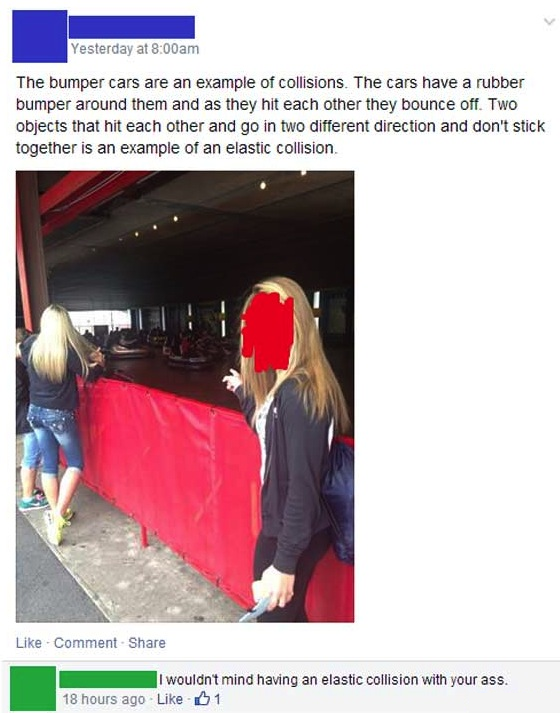 "Elastic collision" is what science geeks call a one-night stand apparently. (Via)