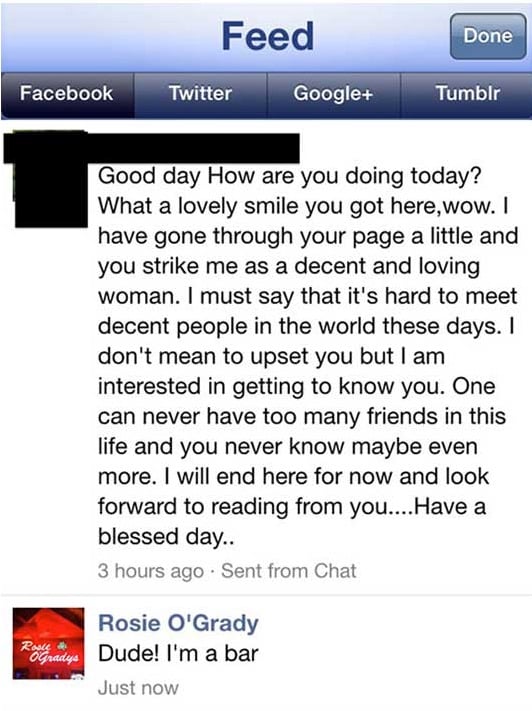 A lot of down-on-their-luck guys have wished they could date their bar. (Via)
Don't judge! Face-to-face human interaction has been dead since 2008. How else are we supposed to find love anymore, if not by posting and messaging each other a list of all the stuff we'd like to do to each other? Of course, sometimes your Facebook friends can get a little over-eager, maybe a little too excited to discuss their own anatomy, and that's when they end up on this list celebrating Facebook users trying to establish a romantic connection with no regard for their own dignity.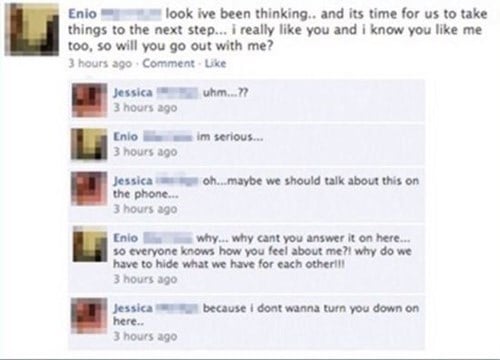 Jessica cares enough to tell you in private how little she cares for you. (Via)
.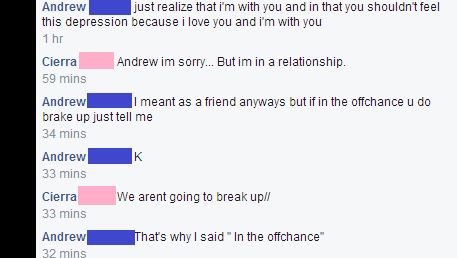 Cierra has learned: Give them not even the thinnest strand of hope to cling to. (Via)
.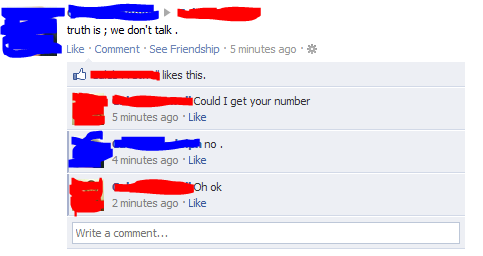 The full message was "We don't talk, and I like it that way." (Via)
.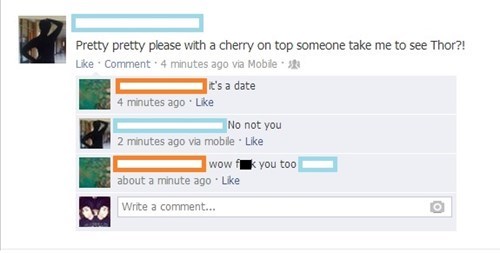 It's sad when you don't even qualify for the category of "someone." (Via)
.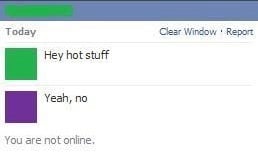 The most efficient rejection ever? (Via)
.
Updated 8/21/14: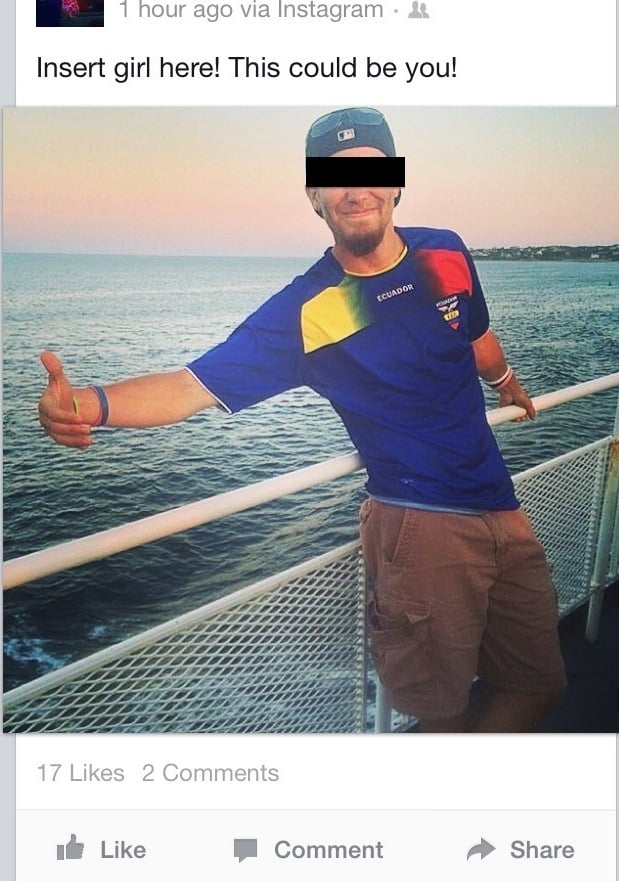 Take that as a warning or a threat. Up to you. (Via)
.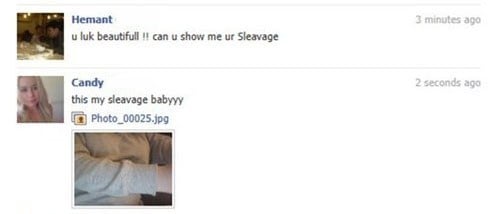 He'll take what he can get. (Via)
.

This is called "swinging for the fences (and striking out wildly)." (Via)
.


Wait another 18 hours. Maybe everyone slept in. (Via)