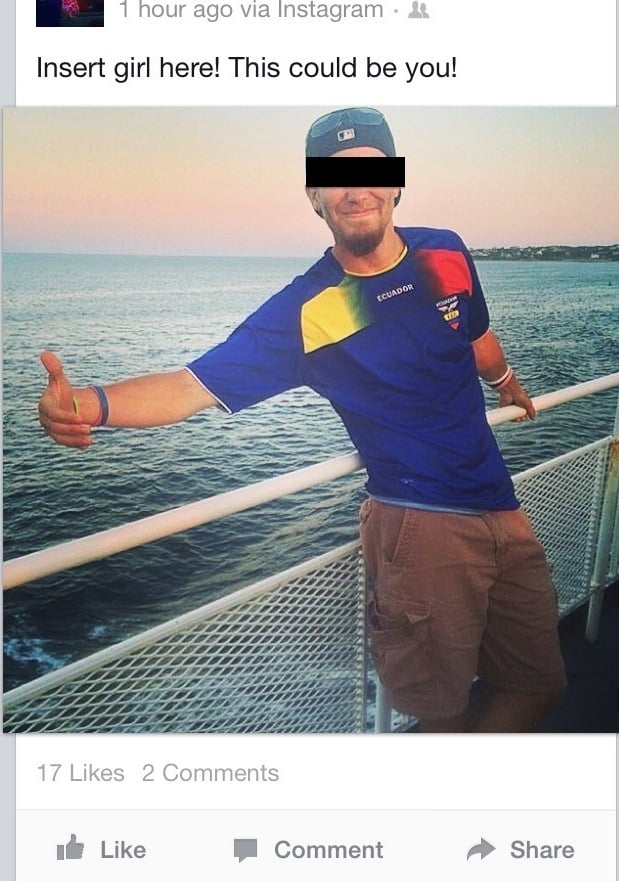 Take that as a warning or a threat. Up to you. (Via)
Don't judge! Face-to-face human interaction has been dead since 2008. How else are we supposed to find love anymore, if not by posting and messaging each other a list of all the stuff we'd like to do to each other? Of course, sometimes your Facebook friends can get a little over-eager, maybe a little too excited to discuss their own anatomy, and that's when they end up on this list celebrating Facebook users trying to establish a romantic connection with no regard for their own dignity.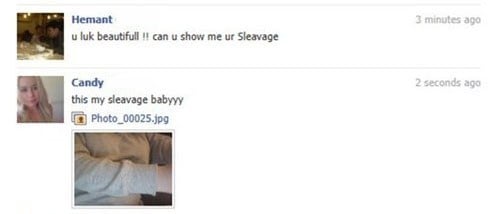 He'll take what he can get. (Via)
.


Wait another 18 hours. Maybe everyone slept in. (Via)
.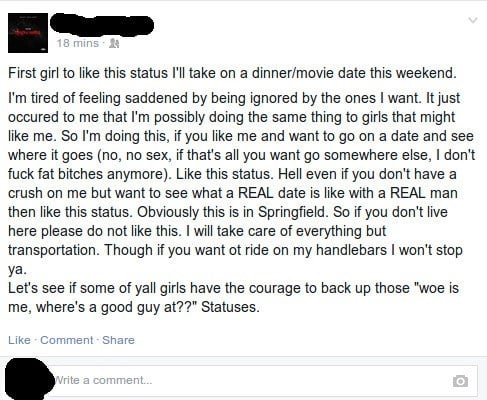 With a line like "I don't fuck fat bitches anymore," how can they not come running? (Via)
.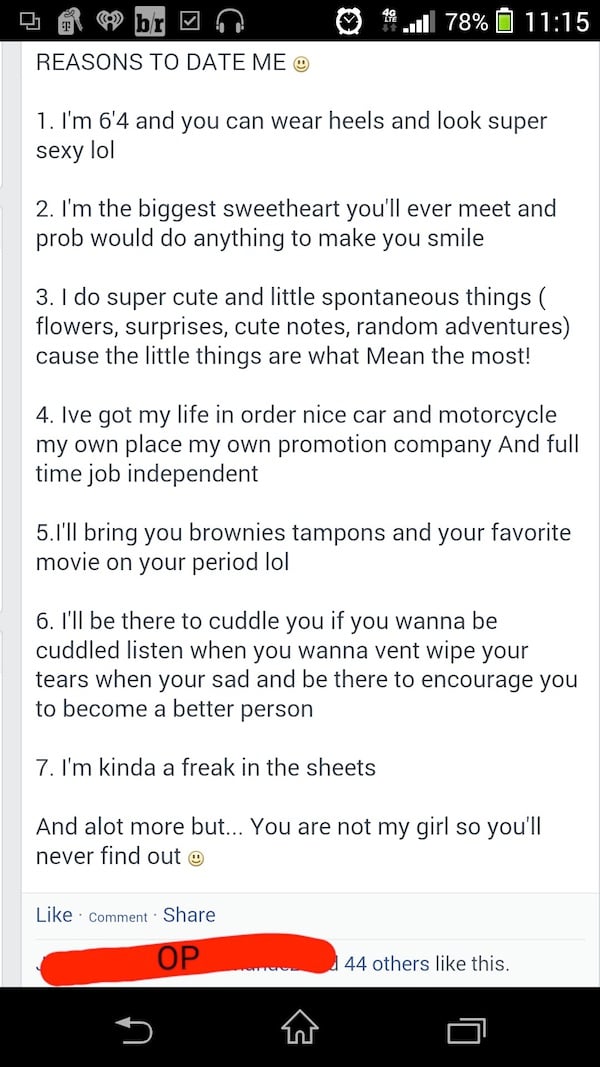 8. I make lists of how awesome I am and desperately taunt you with them. (Via)
.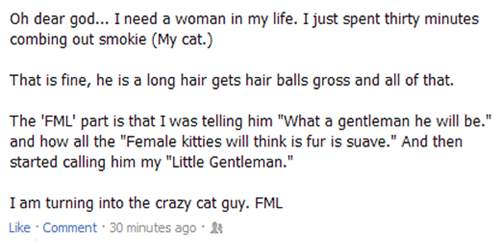 Yeah, statuses like this one aren't going to help your cause. (Via)
.
Updated 7/27/14: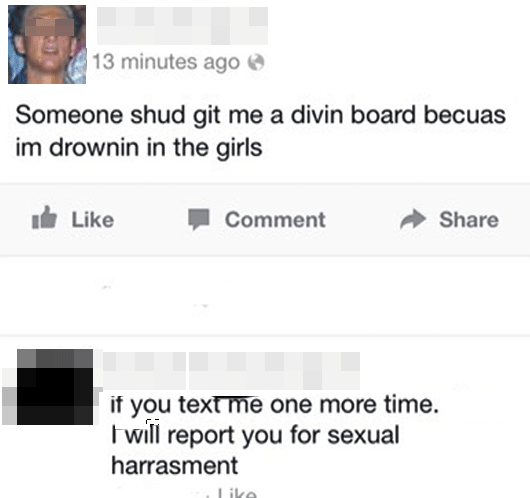 Maybe send a lifeguard. He's flailing.(Via)
.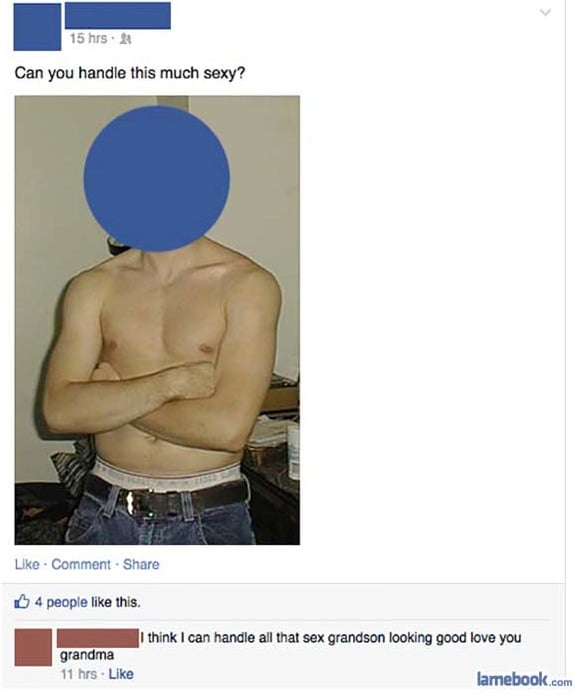 One day someone not related to you who isn't a part of the greatest generation will give you a like. (Via)
.


For post-world cup pickups, you tailor your lines to entire nations and see who bites. (Via)
.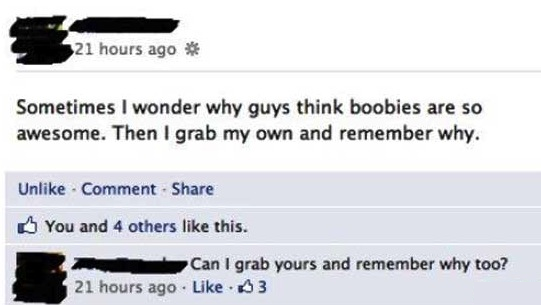 She's about to discover a lot of her male friends are forgetful. (Via)