.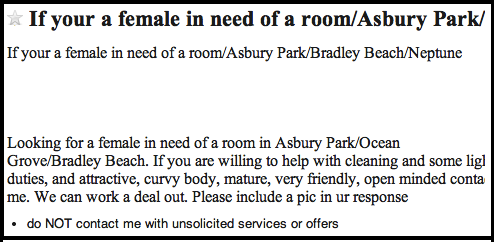 "Curvy" woman for cleaning? At least the "barter for sex" guy was up front about it.
.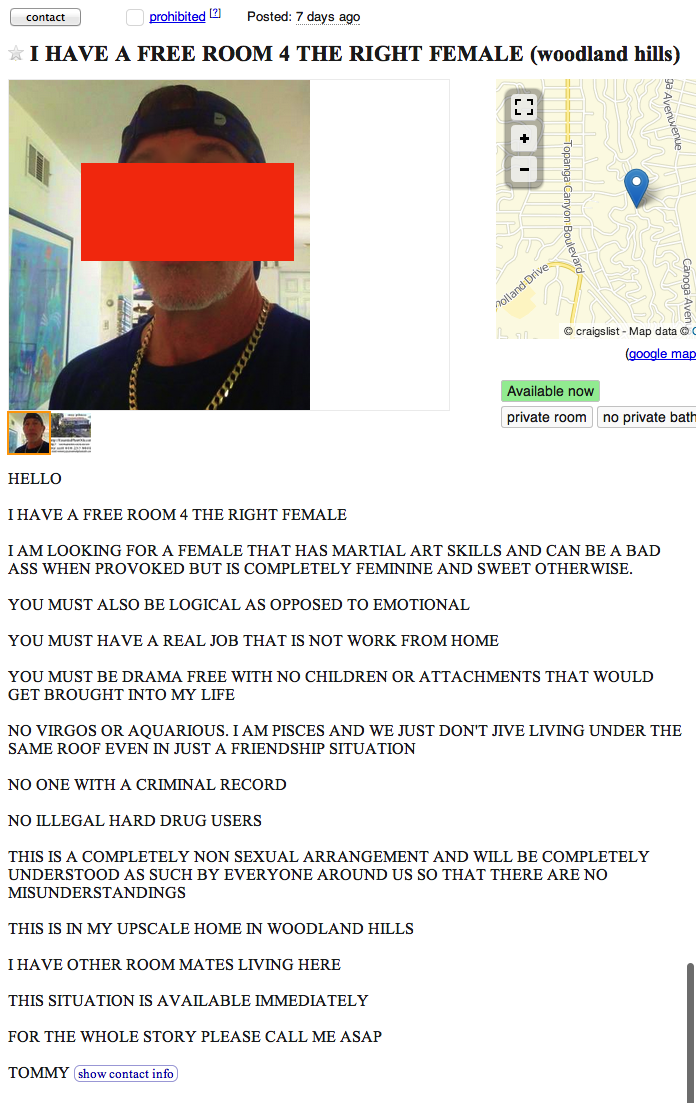 Doesn't Craigslist have a "no astrological discrimination" policy?
.
Updated 4/24/14:

Nothing like a roommate whose primary demand is "care for me." (Via)
.


It pays to read the entire ad before setting up an appointment.
.

It can be assumed a prerequisite it you have to murder the existing neighbor. (Via)
.

So wait. Loving dirt and kidnapped sex partners is cool? Got it.
.

Craiglist would free up a lot of space if they just had a separate "Sex Slave Wanted" section.
.
Updated 3/26/14:

Just don't start the dialogue with, "So what are you wearing?"
.

You better like him. It's really hard to move out in the middle of the ocean.
.

Hi. Please help me fulfill my dream of having live-in threesomes. I can offer shelter.
Sources: Torontoist | Blame It On The Voices | Lauren B. | Tiffany J. | Redditor WhoDah