.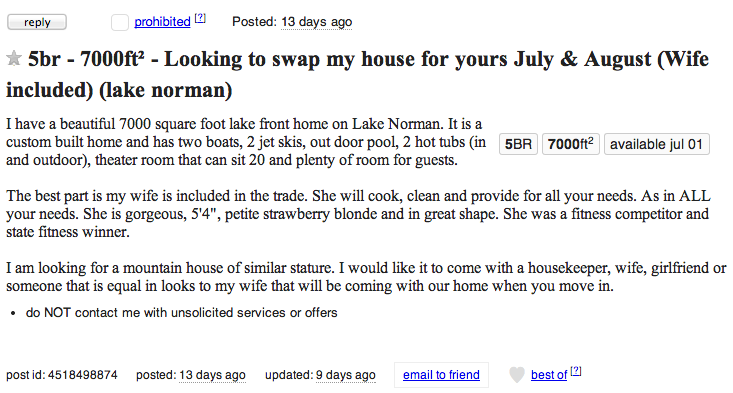 Does the other wife also have to be a "state fitness winner"? Or just a medalist? (Via)
.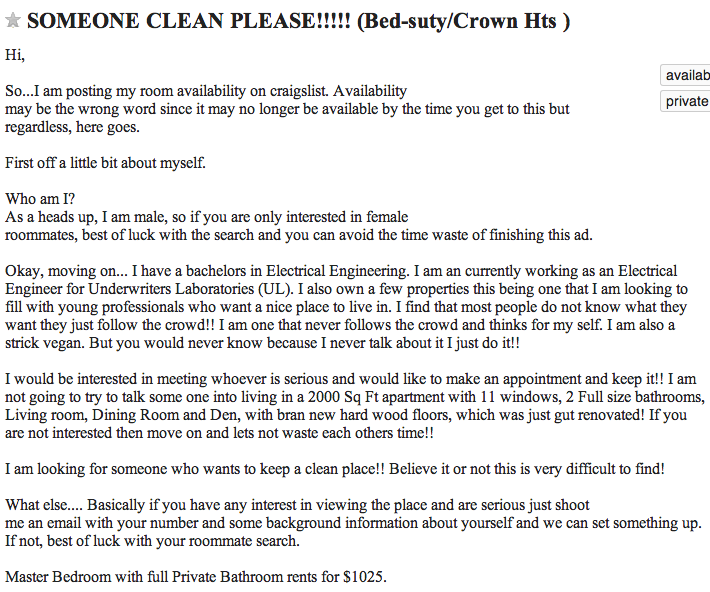 Count the exclamation points. That's how many times per week this guy will accuse you of leaving a dish in the sink. (Via)
.
Updated 5/27/14:


I may let you pay for shelter with prostitution, but I draw the line at parties!
.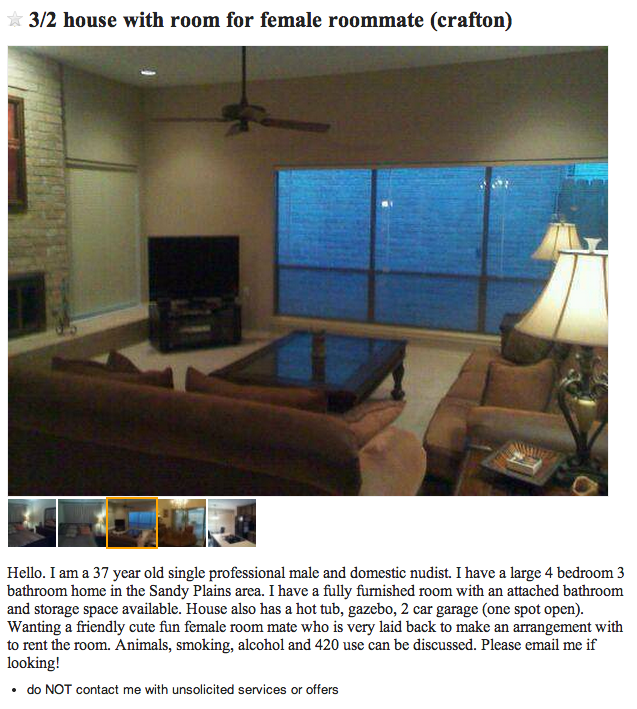 Okay, that's a nice living room. Maybe staring at balls all day is worth it?
.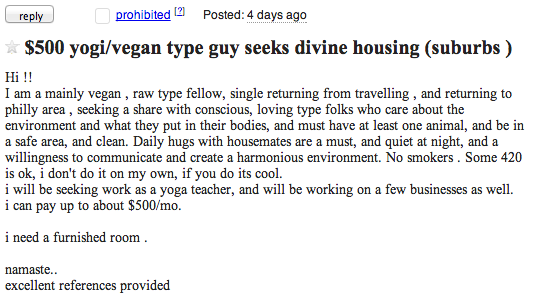 Yoga, vegan, fine. Why'd you have to bring "hugs" into it?!
.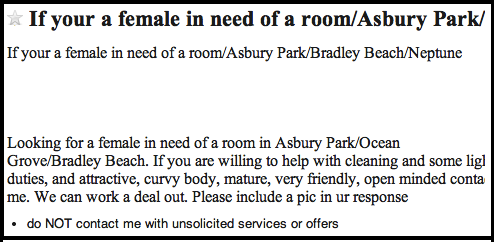 "Curvy" woman for cleaning? At least the "barter for sex" guy was up front about it.
.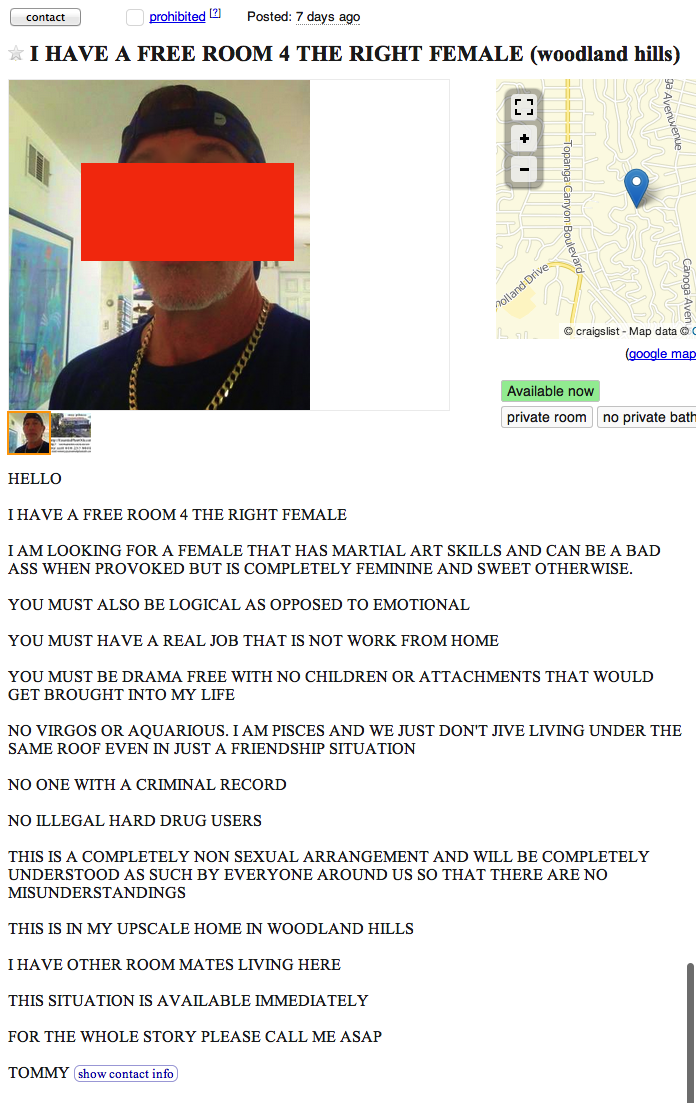 Doesn't Craigslist have a "no astrological discrimination" policy?
.
Updated 4/24/14:

Nothing like a roommate whose primary demand is "care for me." (Via)
.


It pays to read the entire ad before setting up an appointment.
.

It can be assumed a prerequisite it you have to murder the existing neighbor. (Via)
Sources: Torontoist | Blame It On The Voices | Lauren B. | Tiffany J. | Redditor WhoDah