.
Updated 7/29/14:


Not a clue what most of this means, but the bathroom part sounds like he might not be a neat-freak at least. (Via)
.

"Talk?" At least the ones who demand sex for rent are up front about it. (Via)
.
(click image to enlarge)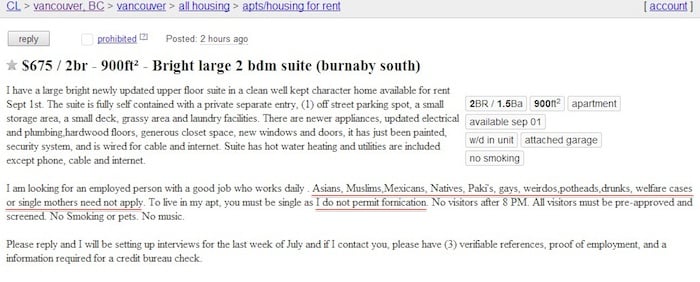 Nice housing for like-minded nazi. No sex! (Via)
.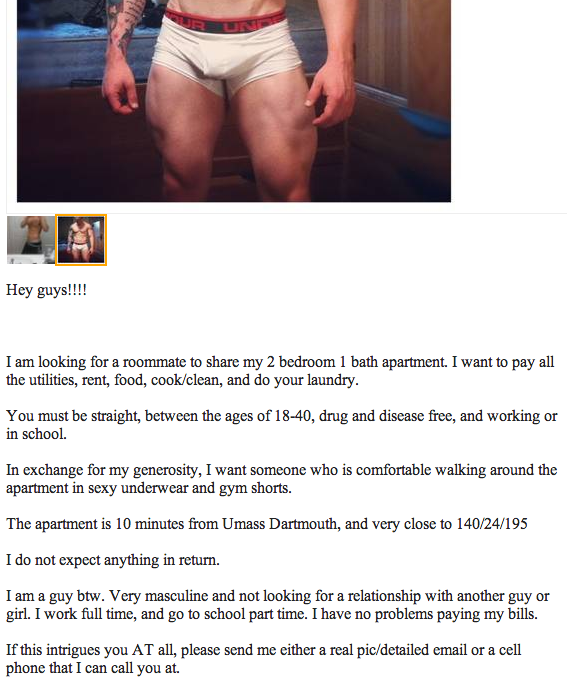 He had us at "do your laundry." Worth it! (Via)
.
Updated 6/26/14: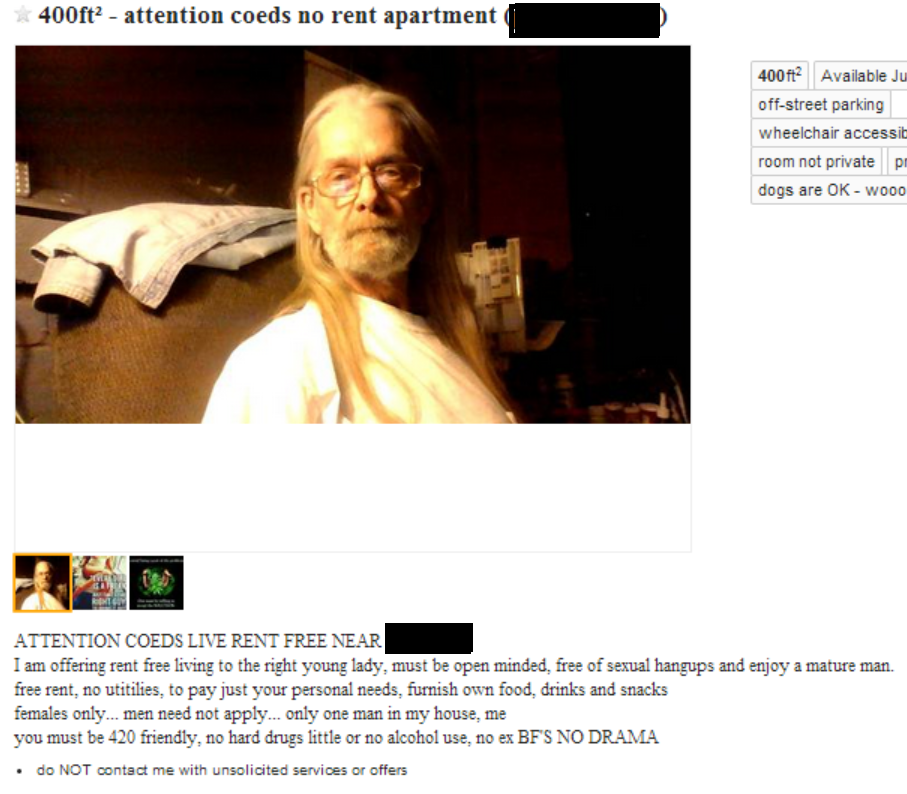 "Yeah I had fun in college, except for that year I was a live-in sex slave for Gandalf."(Via)
.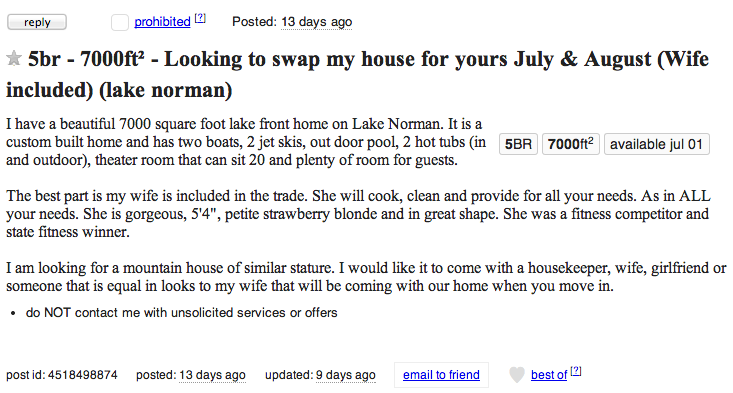 Does the other wife also have to be a "state fitness winner"? Or just a medalist? (Via)
.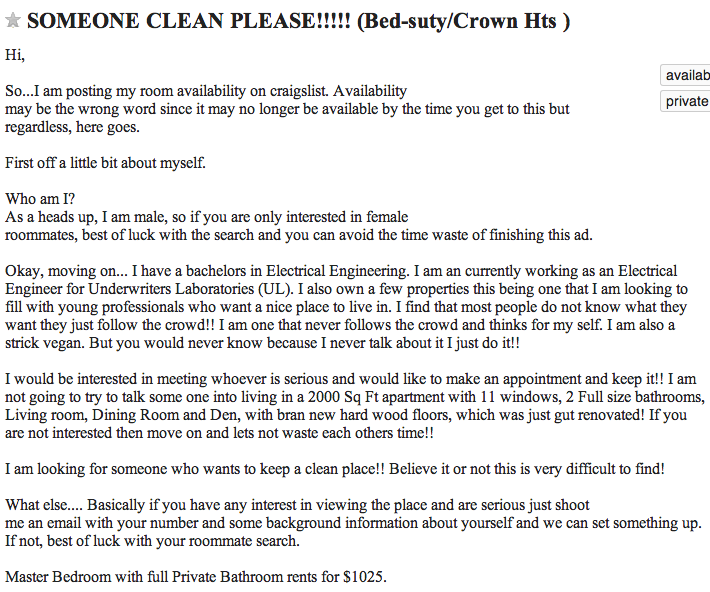 Count the exclamation points. That's how many times per week this guy will accuse you of leaving a dish in the sink. (Via)
.
Updated 5/27/14:


I may let you pay for shelter with prostitution, but I draw the line at parties!
.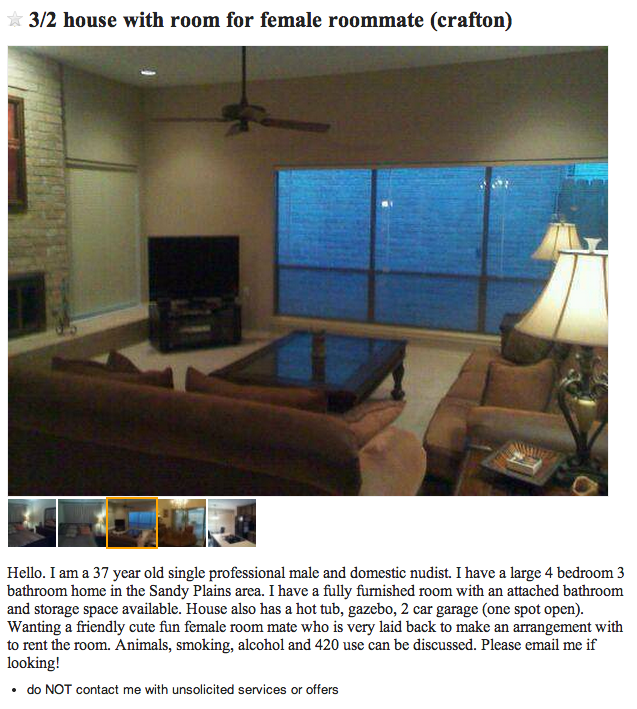 Okay, that's a nice living room. Maybe staring at balls all day is worth it?
.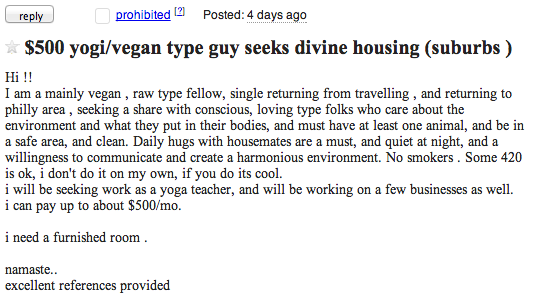 Yoga, vegan, fine. Why'd you have to bring "hugs" into it?!
Sources: Torontoist | Blame It On The Voices | Lauren B. | Tiffany J. | Redditor WhoDah