POPULAR NOW
See More
There was an error loading Chartbeat data.
[UPDATED] The 2 most absurd headlines so far in 2011.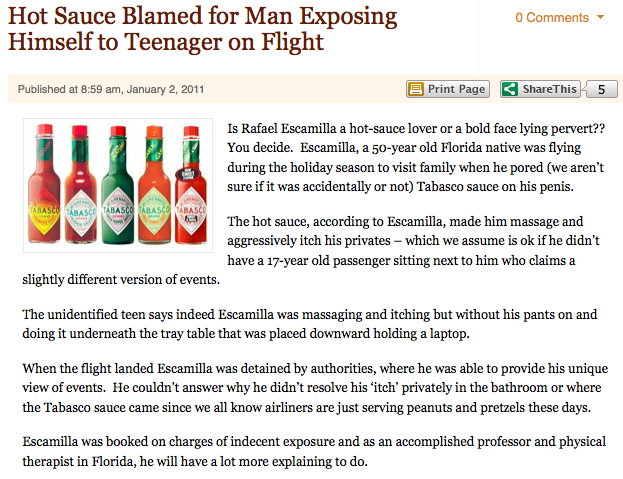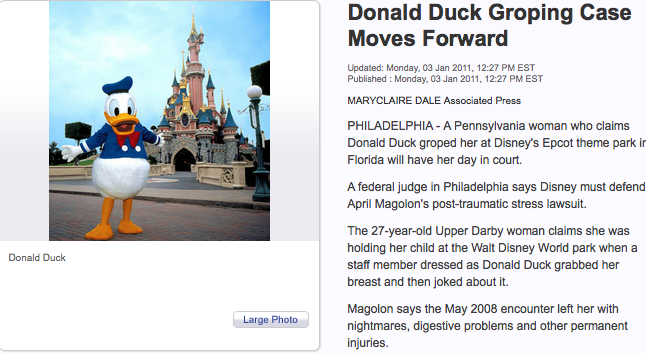 Could these two incidents somehow be related? Time will tell, but the year is certainly off to a delightfully disturbing start. (Via HS News, My Fox, NHTP)
Our 8 favorite headlines of 2010 >>
UPDATE: New headline takes over as reigning insane champion of 2011.