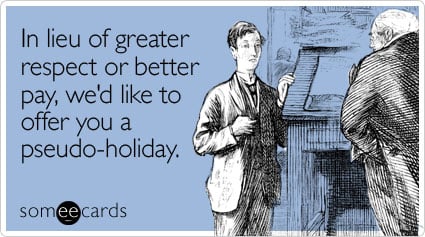 Also, there's pseudo-cake in the break room!
It's that time of year again! That's right—Administrative Professionals Day! What better way to barely celebrate this made-up pseudo-holiday than with these messages to let your underpaid overworked administrative professionals know you barely appreciate their work. It beats the hell out of choking down stale sheetcake and forcing small talk in the break room. Go ahead and blast them out to staff, circulate them in a memo, share on Facebook or Twitter—whatever gets you fired quicker.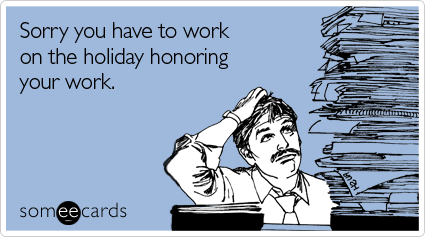 Hey, just because you're in the office doesn't mean you're not taking the day off.

Great way to let your assistant know you know but don't care that times have changed.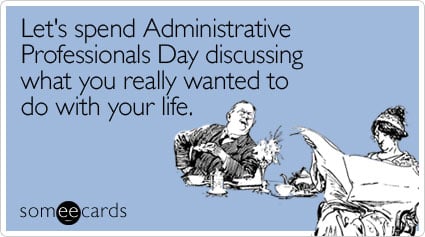 "I've always wanted to be underappreciated in a soul-smotheringly depressive job."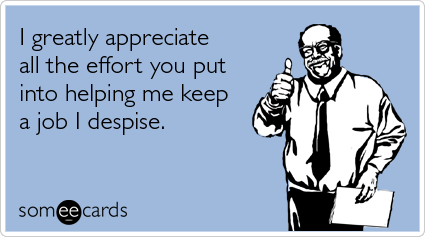 And that's why I left you out of my lengthy manifesto.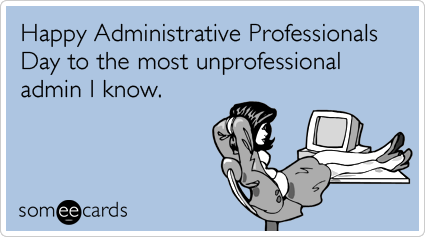 Let someone know their hard work slacking off hasn't gone unnoticed.

Hopefully you at least remembered to get some nice flowers.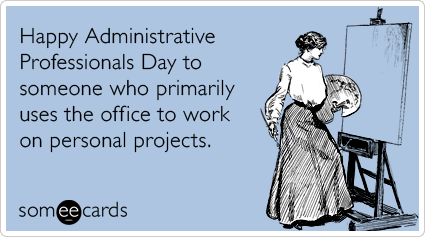 For the administrative professional whose dreams have yet to be crushed.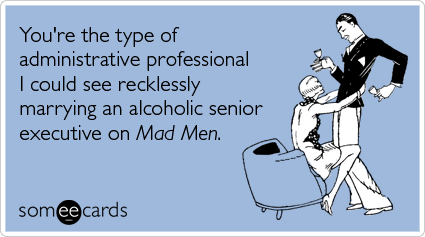 But not one of the cool ones, someone like Pete Campbell.

Because you can't buy drugs with a leftover chicken salad sandwich.