5 Things You Should At Least Pretend To Know Today - August 15, 2013
"News"
posted 08/15/2013
1. NFL To Use Ex-Players As HGH Guinea Pigs In Experiement That Could Easily Turn Into The Plot Of The Next Incredible Hulk Movie
The NFL will be testing human growth hormone on about 100 huge hulking former players pretty much just to see how it will effect them. One-third of the subjects will be receiving a placebo and the other two-thirds will presumably presumably be turning into inhuman monsters bent on the decimation of humanity.
Testing football players for HGH is like testing white people for quinoa.

— John Quaintance (@John_Quaintance) July 28, 2013
2. Taco Bell Further Tests Limits of What Is/Is Not A Taco With New Chicken Waffle Taco
Food scientists at Taco Bell, continuing important work to discover just how far they can stretch the definition of "taco," have entered the phase in which they just fold a fucking waffle around a piece of chicken and call it a day. Results in Orange County, California locations have been positive. Experiments continue.
"Every Bite Expands In Your Colon Like A Warehouse Full Of Fecal Ghosts" doesn't fit on the sign oh wait "Taco Bell"

— Patton Oswalt (@pattonoswalt) August 12, 2013

3. Following In Grand Tradition Of Illinois Politics, Jesse Jackson, Jr. And Wife Get Some Prison Time
Like so many Chicago politicians before them, former Jesse Jackson Jr. and his wife Sandi Jackson will be receiving high profile positions within the federal prison system for misusing $750,000 in campaign funds on luxury items for themselves. The former congressman received a 30 month sentence and the former alderman a 12 month sentence to begin after her husband is released.

4. Oldest Guy Ever Recorded Could Compile Buzzfeed List Of Animated Gifs About Growing Up In The 1890s
According to Bolivia's records, Carmelo Flores Laura turned 123 years old a month ago, making him the oldest documented person in history and the only person alive who could totally appreciate a list of 37 Hilarious Life-Affirming Gifs About Growing Up In A Straw-Roofed Hut In The Andes In The 1890s.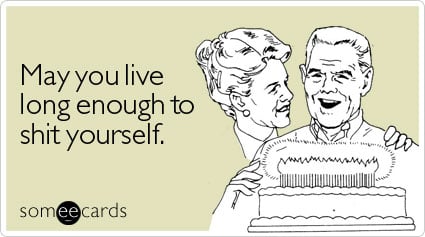 5. Bradley Manning Apologizes To America For All The Pain He Caused It
A shell of a human being vaguely resembling PFC Bradley Manning, whose treatment in a U.S. Army prison has been characterized as cruel and inhuman by a United Nations representative, gave an unsworn statement during his sentencing hearing today during which he apologized for hurting the United States so badly.
Boy, I was kinda mad our tax $ went to war crimes but I'm REALLY mad Bradley Manning told us our tax $ went to war crimes.

— John Fugelsang (@JohnFugelsang) July 30, 2013
6 Internet things you totally don't want to miss on the Internet